The University is home to more than 12,000 trees — approximately one tree for every three students.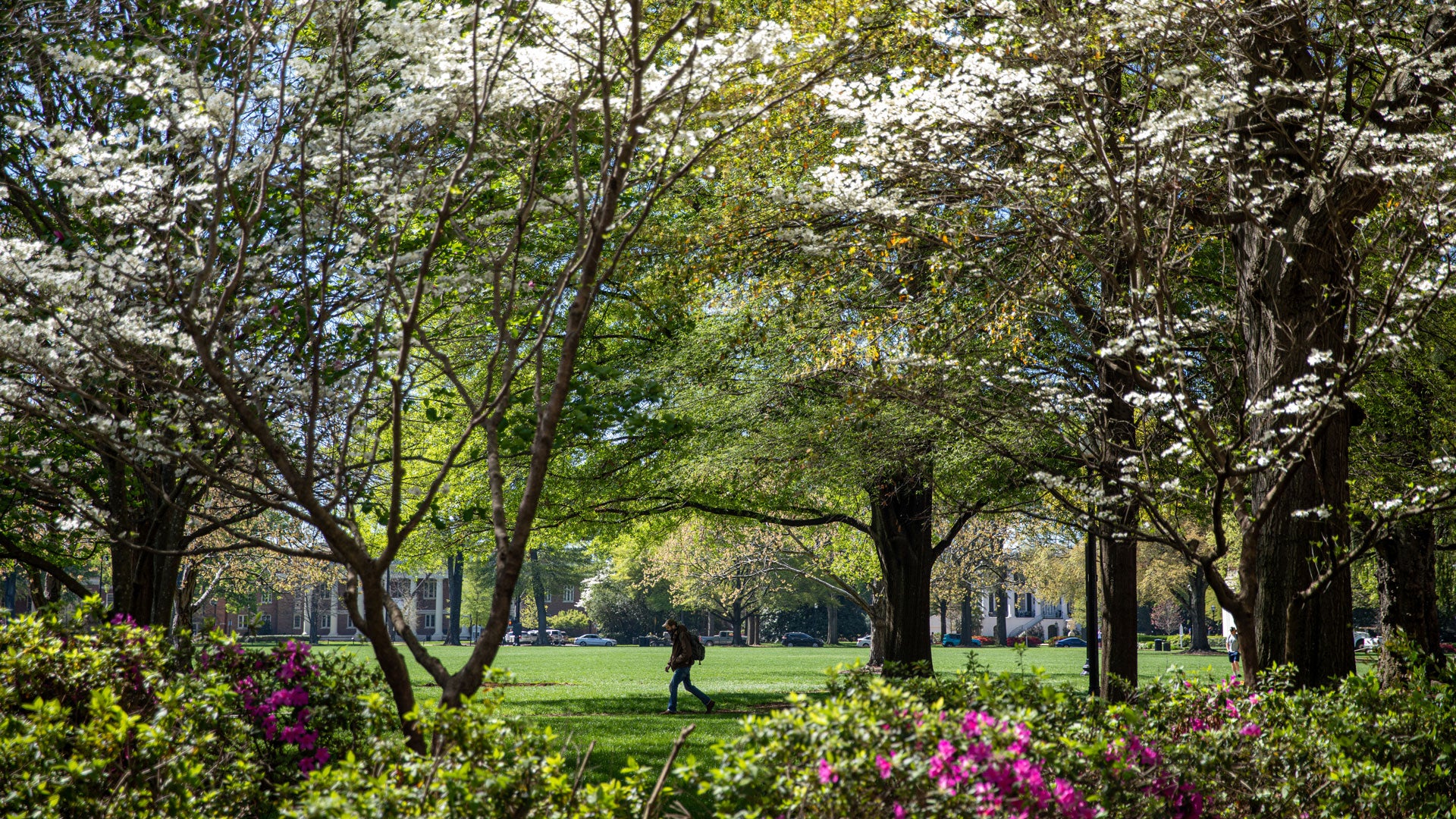 In recognition of the Capstone's arboreal stewardship, The University of Alabama was named "Tree Campus USA" for the seventh consecutive year. This prestigious honor was given to fewer than 400 colleges and universities by the Arbor Day Foundation. The 50-year-old foundation added the Tree Campus USA program in 2008 to honor colleges and universities for promoting healthy trees and conservation efforts.
"Being recognized for any award is always a source of pride; however, receiving a national-level award from the Arbor Day Foundation reflects highly on The University of Alabama and our employees that service our campus grounds," said Col. Duane Lamb, associate vice president of facilities and grounds.
"It shows that we are good stewards of our natural resources and take pride in our campus forest and its beauty. My goal has always been to leave the campus better and more beautiful than when I arrived at UA 15 years ago."
The campus boasts an urban forest and tree canopy, including nearly 65 species, such as oak, magnolia and more, that not only provide beauty and shade but also a home for a plethora of wildlife.
UA also is home to what is believed to be the oldest living Chinese pistache tree. Donated to Ellen Peter-Bryce by Britain's Queen Victoria in the 1850s, the Chinese pistache is also known as the Champion Tree, earning the title in the 1980s.
"It is an honor to be awarded the prestigious award of 'Tree Campus USA' once again. The University of Alabama is dedicated to fostering one of our most valuable assets, the beautiful tree canopy, and branching out futuristically, by adding a tree farm in 2021, where we propagate and grow our own trees, making us increasingly sustainable in this endeavor," said Donna Hoggle, senior director of facilities operations and grounds use.
"The farm, which has been a joint effort between facilities and campus development, has saplings of various breeds that will replace trees in the campus canopy for years to come."