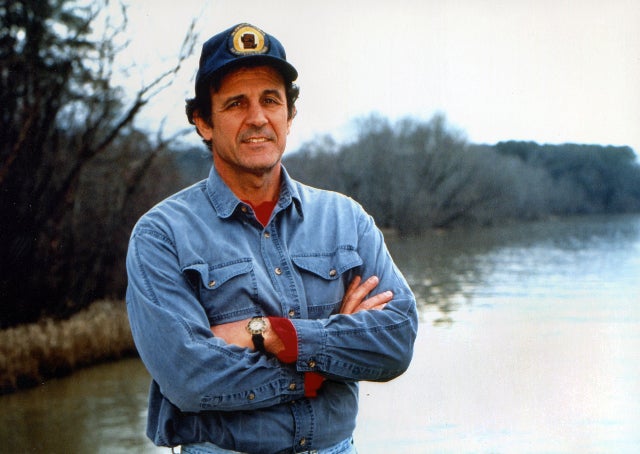 When the 1970s hit, the nation's interest in the environment boomed. UA's administration decided to join the movement by offering the University's first outdoor education opportunities, and they knew the perfect man for the job — if they could find him.
"When I was getting my PhD, I almost got kicked out of the College of Education because the criticism was I stayed out in the woods all the time, which I did," said Dr. Doug Phillips, environmental educator and creator, producer and host of the Emmy Award-winning "Discovering Alabama" produced by the Alabama Museum of Natural History in partnership with Alabama Public Television.
"They even started calling me 'The Phantom' because nobody was sure what I even looked like. Then the day came when the nation became interested in outdoor education and there was a little bit of federal money for it. The administration at UA wanted to get into it and they couldn't find anyone to teach those types of classes until someone recommended me."
Phillips was born and raised in the Alabama countryside on a long dirt road in Blount County. He grew up roaming the surrounding woods and rivers, interacting with wildlife.
In those early days of outdoor education in the state, Phillips and a few other teachers pioneered outdoor learning with hands-on learning. "We began college courses that allowed students here to get their feet in the water and their hands in the dirt, making those connections between the natural world and the required content in science and history."
Phillips' outdoor classes swiftly grew popular. Other educators — both university professors from institutions across the state and K-12 teachers — began tagging along during his outdoor excursions so they could learn for the purposes of providing outdoor education to their students.
Show Time
To better accommodate educators, Phillips created cross-curriculum teacher guides for outdoor learning. And that eventually led to the creation of "Discovering Alabama" in 1985, which is the longest running and most popular locally produced show on APT.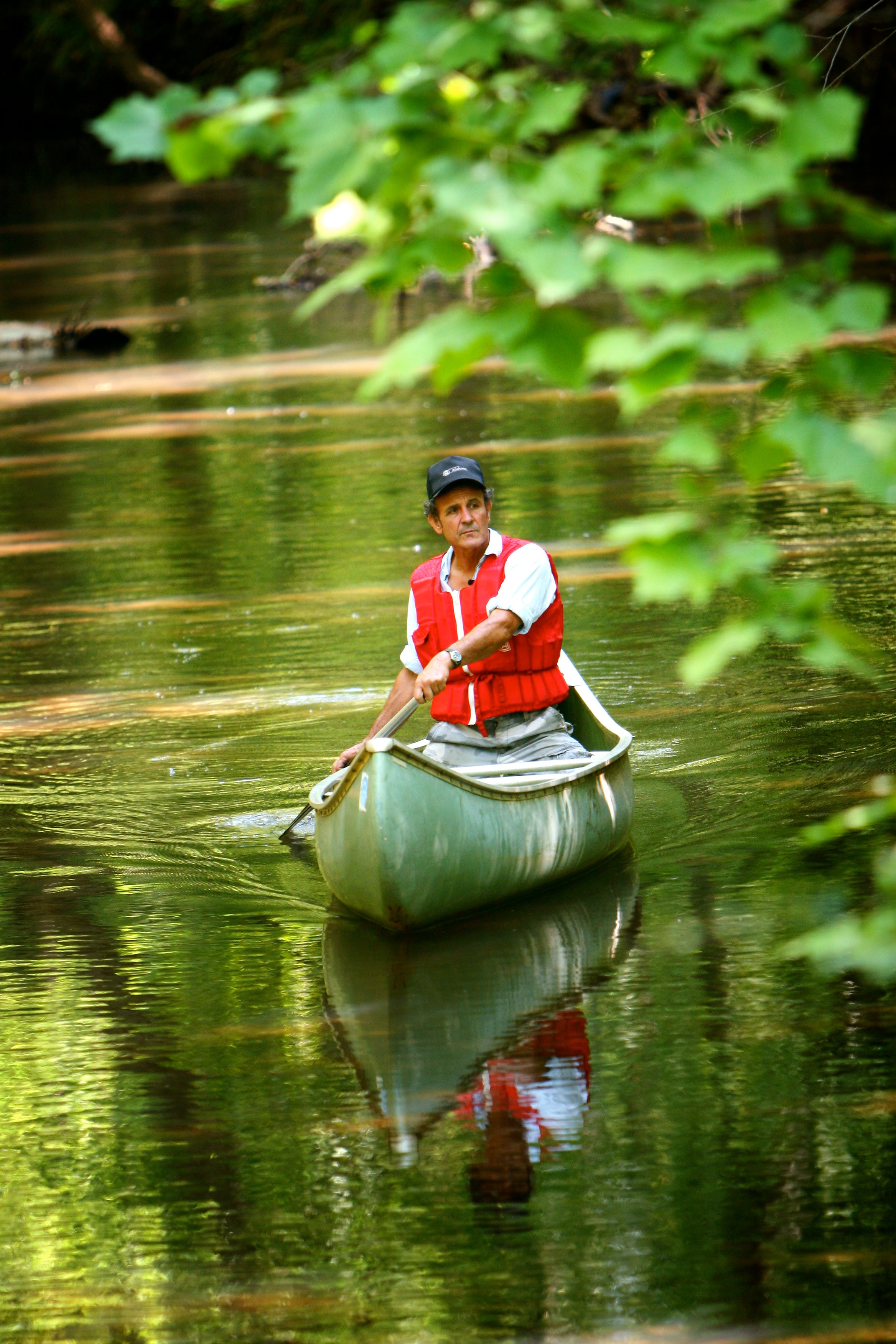 "We started 'Discovering Alabama' as a replication of those outings we used to take the teachers on for training," Phillips said. "When I got the idea for the show, I was trying to find some TV talent to host it.
"One day, a group of film school folks came to me and asked if they could tag along with me on one of my outings. They shot a bunch of footage, we put it together and it became 'Discovering Alabama.' Viewers liked seeing their state presented in an informational way and not just seeing hunting and fishing."
In the show's nearly 40 years, more than 100 episodes have aired showcasing natural diversity throughout the state. Two to four new shows air a year, and old ones like his personal favorite, "A Walk in the Woods," continue to run.
"With these increasing gray hairs, I have to say that there's an end in sight, but I've got some more episodes I have to do, if we can get the funding," Phillips said.
"I think this little ol' Alabama outdoor TV series has established its credibility enough to do some future shows on sensitive topics such as animal abuse. That, and the topic of the future of Alabama's natural environment as continued population growth brings dramatic change to the state."
The Critical Need for Outdoor Education
Phillips still teaches outdoor courses for UA.
The most popular outdoor course he teaches is Discovering Alabama Ecology, an environmental science class taught in the summer with co-instructors from several natural science disciplines.
Phillips said people need hands-on, outdoor education. There's something about it that cannot be fully replicated in a classroom, online or in any other way.
"My belief is that you can only gain a proper perspective on life by being close to nature. These kids need to be outdoors, and there's plenty of research proving that children learn and develop better when they have a full slate of meaningful outdoor experiences.
"If you lose your connection to nature, artificialism begins to take over. You can't know and care about the land if you don't have any experiences with it. Get out there while you still can because it may be disappearing."
About Classes in the Great Outdoors
This series spotlights a few of the many immersive UA courses in which faculty and students venture outdoors to explore the natural environment while studying the diverse habitats and creatures of Alabama and beyond.
Contact
Jamon Smith, UA Strategic Communications, jamon.smith@ua.edu
The University of Alabama, part of The University of Alabama System, is the state's flagship university. UA shapes a better world through its teaching, research and service. With a global reputation for excellence, UA provides an inclusive, forward-thinking environment and nearly 200 degree programs on a beautiful, student-centered campus. A leader in cutting-edge research, UA advances discovery, creative inquiry and knowledge through more than 30 research centers. As the state's largest higher education institution, UA drives economic growth in Alabama and beyond.