The University of Alabama continues to distinguish itself as a top-tier academic institution, attracting and enrolling an increasing number of scholars from across the nation.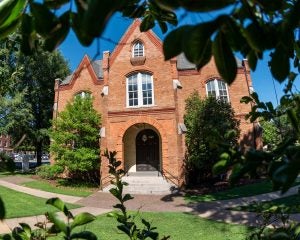 The Capstone enrolled a record 281 new National Merit Scholars in its 2021 fall freshman class, a 26% increase from UA's fall 2020 class, which had 223 freshman National Merit Scholars. The freshman class of fall 2019 had 210 National Merit Scholars, according to the National Merit Scholarship Program.
The University has a total of 940 National Merit Scholars enrolled, another record for the Capstone.
The National Merit Scholarship Program is a premier academic competition that annually recognizes the top 15,000, or 1%, of the 1.5 million students who apply to the program using their scores on the Preliminary SAT college entrance exam, usually taken during their junior year.
To qualify as a National Merit Scholar, students must score among the very top of those taking the PSAT and complete the application process, through which they must write an essay, demonstrate a strong academic record and leadership abilities, and provide a written recommendation from their high school.
In addition to a steadily growing number of National Merit Scholars, the Capstone's number of first-time undergraduates enrolled in the Honors College in fall 2021 increased to 2,053, a 14% increase from last year.
The University has produced a total of 15 Rhodes Scholars, 16 Truman Scholars, 36 Hollings Scholars and 16 Boren Scholars.
For fall 2021, about 30% of UA's 31,688 undergraduate students are participating in high-achieving scholar programs, including the Honors College, Blount Scholars Program, STEM and CREATE Paths to the MBA at UA, Randall Research Scholars Program, University Fellows Experience and Blackburn Institute.
The University of Alabama, part of The University of Alabama System, is the state's flagship university. UA shapes a better world through its teaching, research and service. With a global reputation for excellence, UA provides an inclusive, forward-thinking environment and nearly 200 degree programs on a beautiful, student-centered campus. A leader in cutting-edge research, UA advances discovery, creative inquiry and knowledge through more than 30 research centers. As the state's largest higher education institution, UA drives economic growth in Alabama and beyond.