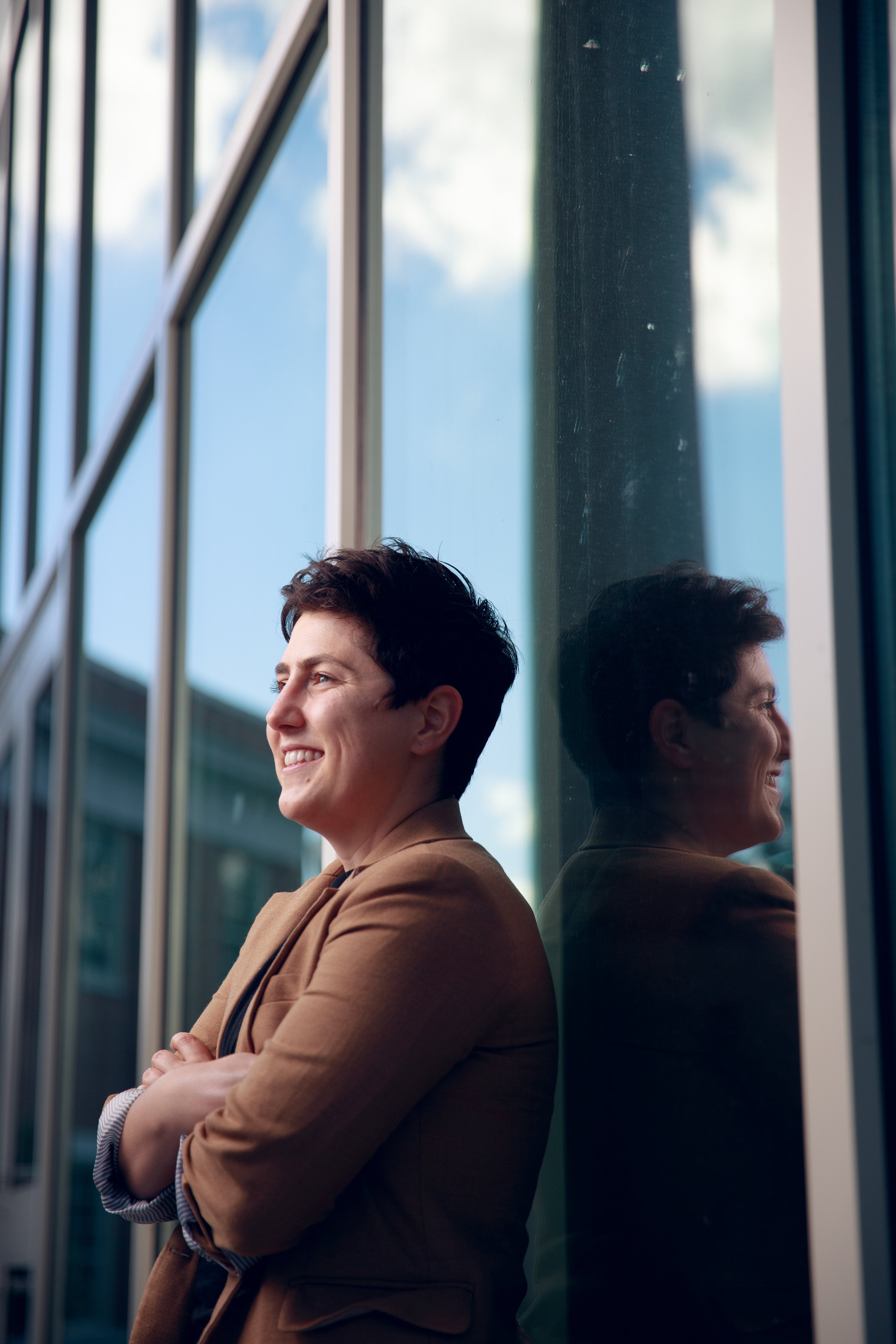 For a decade The University of Alabama Safe Zone Resource Center has been supporting campus LGBTQ community members and the campus overall with resources, advocacy and education.
And the center is poised to expand its impact even more with the appointment of its inaugural director, Dr. Lizzie Smith, who took the helm on Oct. 11.
"We have been a presence on campus since 2007 when we were just an Ally Training Program, which was started by a couple of undergraduate students who saw a need for it," Smith said. "In 2011, we got the first graduate assistant and a space in the Women and Gender Resource Center. I think they cleared a closet, which if you've been to the WGRC you know how crowded it gets and how quickly we outgrow our space."
In 2013 Safe Zone was moved to The University of Alabama Student Center, formerly the Ferguson Center. In 2015 the Student Lounge was created.
"The thing that's most important to me when it comes to LGBTQ advocacy at a university is community building," said Smith. "With that said, I want to encourage people to come to our space to have conversations with me about how we can help people build more inclusive communities across campus."
In addition to being an LGBTQ advocacy and resource center, Safe Zone provides educational outreach, crisis intervention and student, faculty and staff programming surrounding LGBTQ issues.
Over the past year and a half, undergraduate students have worked hard to keep the center and its services running. Now that she's stepped into her new role, Smith said she plans to revive one of the center's key programs.
"We haven't had much of an Ally Training Program due to the pandemic. We want to emphasize that an ally is a verb, not a noun. It's not something you are, it's something you do, which is a commitment that you make every day to being a supportive and inclusive person for people of all marginalized identities."
No stranger to UA, Smith was previously the student engagement coordinator at the Women and Gender Resource Center, and prior to that was a graduate assistant at Safe Zone from August 2015 to December 2019.
Smith holds a bachelor's degree in English from the University of Central Arkansas, a master's degree in English from the University of Memphis and a doctorate in higher education administration from UA. Most recently, she was awarded the NASPA-AL Rising Star award and completed her dissertation, "Let Me Be Professionally Queer: Experiences of Queer, Feminine Subjectivities in LGBTQIA+ Advocacy Roles in American Higher Education." Her research and practice are grounded in intersectional advocacy for LGBTQ students, faculty and staff in higher education.
The University of Alabama, part of The University of Alabama System, is the state's flagship university. UA shapes a better world through its teaching, research and service. With a global reputation for excellence, UA provides an inclusive, forward-thinking environment and nearly 200 degree programs on a beautiful, student-centered campus. A leader in cutting-edge research, UA advances discovery, creative inquiry and knowledge through more than 30 research centers. As the state's largest higher education institution, UA drives economic growth in Alabama and beyond.