Dr. Margaret Purcell, New College, department of political science and New College Lifetrack, has been elected secretary of Delta Zeta Foundation, which supports Delta Zeta Sorority. She has been a foundation trustee since 2020 and a longtime volunteer, having held numerous local, regional and national service appointments with the organization.  
Dr. Cheryl Toman, professor and chair of the French department, was formally recognized by the French government for her 30+ year career in research and leadership in French studies by the Cultural Services of the French Embassy. She was given the title Officier dans l'Ordre des Palmes Académiques, the French equivalent of knighthood for academics. 
Katherine Zobre, business adviser with UA's Alabama Small Business Development Center network, has been awarded the 2020 State Star award from the Association of Small Business Development Centers in recognition of her contributions to serving the state's small business community.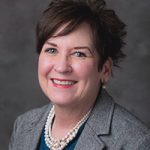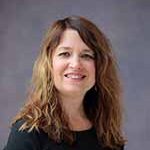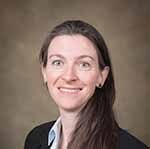 ---
William T. Dooley, associate professor, department of art and art history, had a painting juried into "Brand 49: Annual National Juried Exhibition of Works on Paper," in the Brand Library & Art Center in Glendale, California. Juror Marvella Muro reviewed more than 1,200 submissions of which 125 were selected.  
Jamey Grimes, assistant professor, department of art and art history, recently installed his sculpture, Roil, in the Gadsden Museum of Art, where it will be on display for two years.  
Wade MacDonald, assistant professor, department of art and art history, has a solo exhibition, "Eden," at Moon Gallery, Berry College, in Mt. Berry, Georgia. MacDonald's ceramic work will be published in the October issue of Ceramics Monthly. He had work juried into three exhibitions: "Geaux Cups International Juried Exhibition" at the Clay Center of New Orleans; "A Taste of Home National Juried Cup Exhibition" in Port Chester, New York; and "Cheers! Drink Up! International Juried Drinking Vessel Exhibition" in Manitou Springs, Colorado, for which he received an honorable mention. 
Bryce Speed, assistant professor, department of art and art history, has a solo exhibition, "Imagination and Crisis: New Paintings by Bryce Speed" at the Creative Arts Gallery in the College of the Redwoods, Eureka, California. 
Daniel White, director of the Paul R. Jones Museum and the UA Gallery, is part of a two-person exhibition, "Sustaining Dialogues: Two Painters," at the Alabama Center for the Arts in Decatur.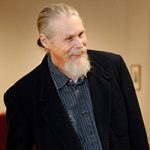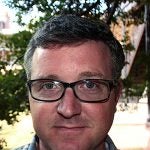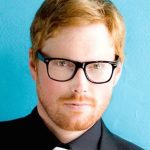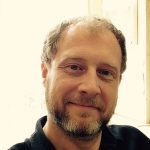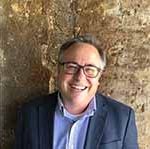 ---
Jenny E. Carroll, Wiggins, Childs, Quinn, and Pantazis Professor of Law, published "Beyond Bail," 73 Florida Law Review 143-198 (2021) and "Covid-19 Relief and the Ordinary Inmate," 18 Ohio State Journal of Criminal Law 427-447 (2021). 
Deepa Das Acevedo, assistant professor, Law School, is an associate editor of the Law & Society Review, the flagship journal of the Law & Society Association and one of the primary venues for socio-legal scholarship around the world. Her term will run October 2021-March 2023. Das Acevedo's edited volume, "Beyond the Algorithm: Qualitative Insights for Gig Work Regulation," received an Honorable Mention for the Society for the Anthropology of Work's 2021 Book Prize. 
Jennifer M. Feltman, assistant professor, department of art and art history, published "Tradition and Innovation in the Life of John Sculptural Cycle at Reims Cathedral,"  in  "Crossing Medieval Disciplines: Tributes in Honor of Richard K. Emmerson," eds. Deirdre Carter, Elina Gertsman and Karlyn Griffith (Turnhout: Harvey Miller Publishers, 2021): 155-172. 
Benjamin J. McMichael, assistant professor, Law School, is co-author of "Contaminated Relationships in the Opioid Crisis," 72 Hastings Law Journal, 827-870 (2021) and "Responses to Liability Immunization: Evidence from Medical Devices," 17 Journal of Empirical Legal Studies 789-819 (2020). 
Larry Stanfel, professor emeritus, Culverhouse College of Business, authored a children's book, "Bun-Bun's Amazing Travels," with illustrations and graphical embellishments by his wife, Jane. Created by Kindle Direct Publishing.
The University of Alabama, part of The University of Alabama System, is the state's flagship university. UA shapes a better world through its teaching, research and service. With a global reputation for excellence, UA provides an inclusive, forward-thinking environment and nearly 200 degree programs on a beautiful, student-centered campus. A leader in cutting-edge research, UA advances discovery, creative inquiry and knowledge through more than 30 research centers. As the state's largest higher education institution, UA drives economic growth in Alabama and beyond.