Varnessa Hargrove is the face you remember when you walk into Burke Dining Hall. No matter what day it is, Hargrove is always there to brighten people's lives.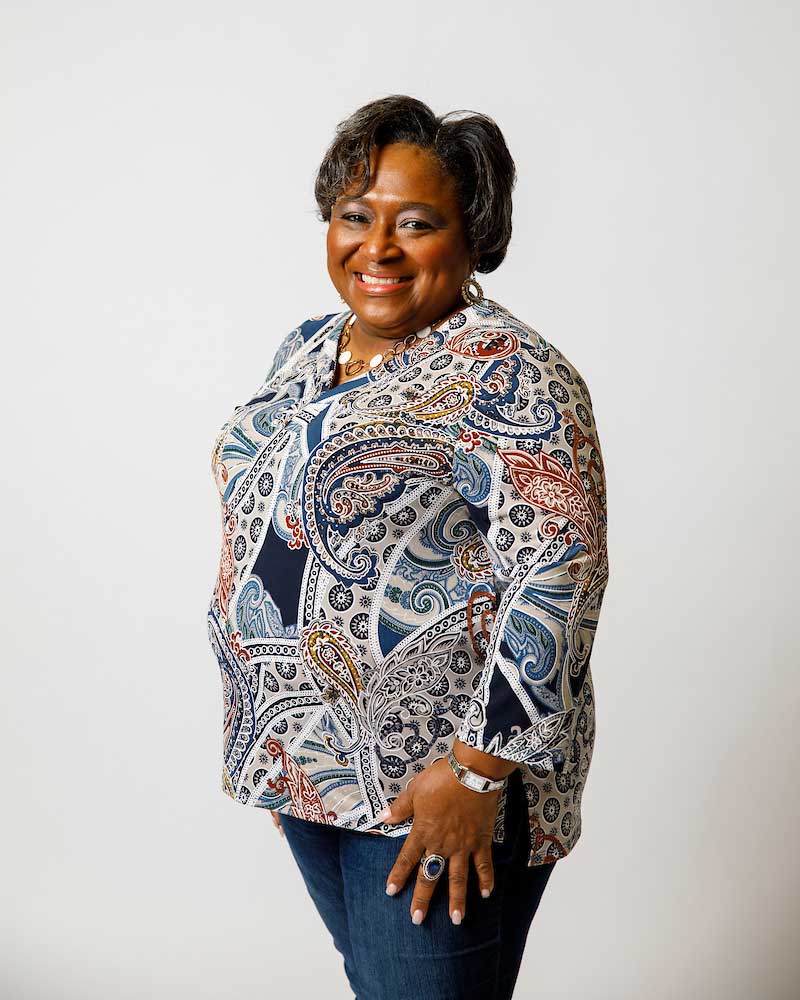 Hargrove, who has worked in various positions with Bama Dining for more than two years, is a dining attendant at Burke Dining Hall. From swiping students' ACT Cards, to assisting with serving food, to making the rounds around the cafeteria to check on everyone, Hargrove has been a steadfast presence within Bama Dining — and a beloved employee by all.
"Varnessa is one of Bama Dining's most treasured associates because she understands the mission and vision of UA, and that dining is a support mechanism for student success," said Kristina Patridge, director of University Dining Services. "She continually goes above and beyond her normal duties to benefit students and the UA community by working hard and showing great care and consideration for guest needs. [She] cares about her work, and more importantly, the students and guests she serves."
"At the end of the day, that's what it's all about, helping."
Hargrove proudly says she's a people person; she is the one you go to when you need a pick-me-up or even a hug. Hargrove adapted to social distancing protocols, including fist bumps and elbow taps, and learned that even if someone is wearing a mask, you can tell if they're smiling because of their eyes.
"I love people, I love loving on people," she said. "Sometimes people just need a smile because they might be having a bad day. I'm grateful, because I didn't even know how much of an impact I've made, but I will always show the love I have for our community."
Hargrove has seen thousands of students, faculty and staff over the years, but one thing remains the same: Hargrove will be there with a positive mantra and a smile.
"It's good to know that I have a bond with the campus community," Hargrove said. "I can help encourage someone and make them smile. That feels good. Because at the end of the day, that's what it's all about, helping."
About Everyday Champions
UA is home to champions both on and off the field and in and out of the classroom. Everyday Champions are staff and faculty members who work behind the scenes to keep the campus running, show enthusiasm for supporting the UA campus, faculty, staff and students and embody the UA spirit of pride, determination and ingenuity. Submit an Everyday Champion you know to be considered for a feature.