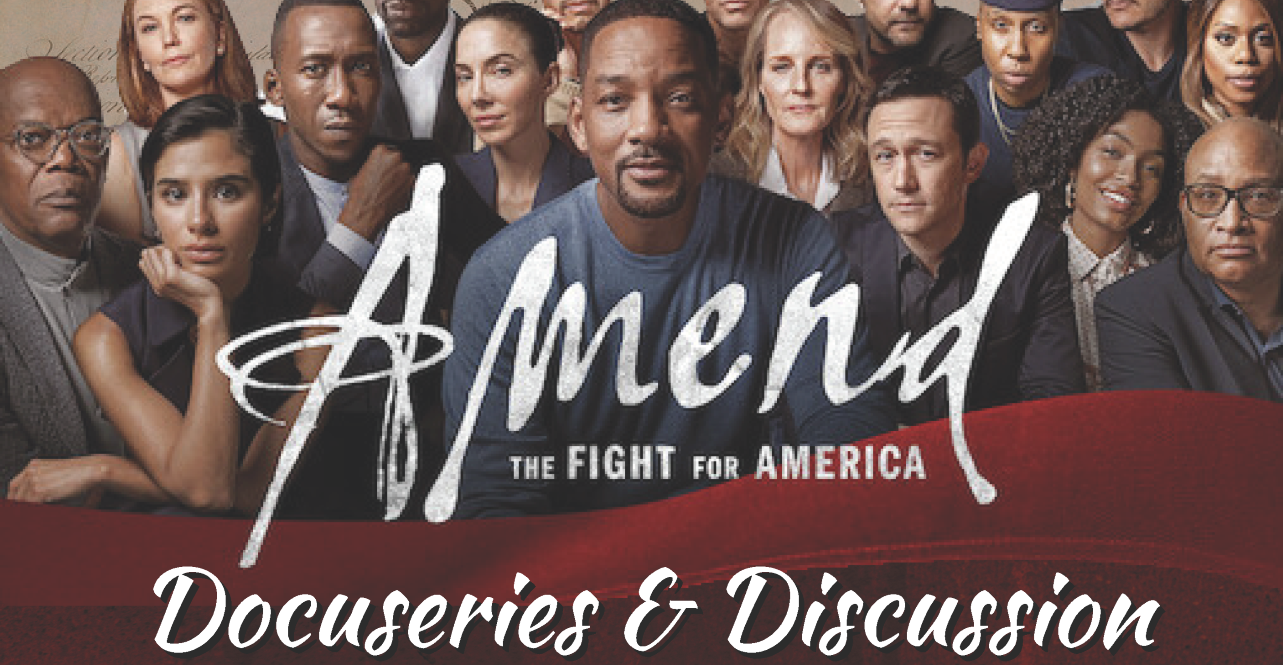 The University of Alabama's Division of Diversity, Equity and Inclusion will host a six-week docuseries and discussion for faculty and staff titled "Amend: The Fight for America" starting Sept. 20.
The professional development series is based on the Netflix original docuseries of the same name that focuses on the fight for equal rights and the pathway to citizenship through the framework of the U.S. Constitution's 14th Amendment.
"As we work to be a more inclusive campus community and to prepare our students to operate effectively in an increasingly diverse and global society, it is imperative that we as campus leaders continue to develop our understanding of the complex issues related to diversity, equity and inclusion," said Dr. G. Christine Taylor, vice president and associate provost for Diversity, Equity and Inclusion.
"There is a quote I recently read by Theodore Roosevelt that said, 'The more you know about the past the better prepared you are for the future,'" added Taylor. "I believe this series provides us with a greater understanding of the past as it gives a bigger window into the historical struggle for equal rights as it relates to several different groups including African Americans, women, members of LGBTQIA+ community and those who are immigrants. …This series also fills in some of the historical gaps around the experiences of each of these groups."
The UA program will have two cohorts — one that meets on Mondays and one on Tuesdays. Participants will view an episode of the docuseries, then engage in critical conversations as part of a continuous learning process to create a more inclusive environment.
UA faculty with expertise including but not limited to the history being discussed will join the conversations, too. Dr. Hilary Green, Dr. Joshua Rothman and Dr. Ellen Griffith Spears are a few.
Anil Mujumdar, assistant professor of law in residence and interim director for diversity and inclusion at the UA School of Law, will co-facilitate the sessions and provide a legal perspective.
"Sometimes people in corporate or institutional spaces think of diversity and inclusion as a box that needs to be checked," Mujumdar said. "We hope this effort to facilitate group discussions causes us to consider why diversity and inclusion matter as a matter of practice. We want to increase a sense of belonging amongst people on campus so that we can be the best educational institution we can be. It's fundamentally important to all that we do. We're on the same team. Let's make progress together."
The Monday cohort sessions take place from 11 a.m. to 1 p.m. between Sept. 20-Oct. 25 at the Intercultural Diversity Center on the second floor of the Ferguson Center. The Tuesday cohort takes place at the same time and place on Tuesdays between Sept. 21 and Oct. 26. Free lunch will be provided by Bama Dining. The program will culminate with a visit to the Equal Justice Initiative's museum and memorial in Montgomery. Registration for the program is required.
Additional faculty and staff sessions, as well as similar programming for students, will be scheduled during the Spring 2022 Semester.
"This really is about a group of people who want to authentically learn more and approach the issues of our day with a sophisticated knowledge of how we got to where we are," Taylor said. "I hope people come to engage and come willingly with open hearts and ready minds to hear, receive and share. And do so boldly."
Contact
Jamon Smith, UA Strategic Communications, jamon.smith@ua.edu
The University of Alabama, part of The University of Alabama System, is the state's flagship university. UA shapes a better world through its teaching, research and service. With a global reputation for excellence, UA provides an inclusive, forward-thinking environment and nearly 200 degree programs on a beautiful, student-centered campus. A leader in cutting-edge research, UA advances discovery, creative inquiry and knowledge through more than 30 research centers. As the state's largest higher education institution, UA drives economic growth in Alabama and beyond.