The University of Alabama will be well-represented at the 2020 Tokyo Paralympics with six current and 12 former UA adapted athletes competing. Representing three countries, the student-athletes and one assistant UA coach will take center stage Aug. 24 through Sept. 5 to compete in several events, while a UA staff member will serve as an official.
Shelby Baron
Team USA
Wheelchair Tennis
Born and raised in Honolulu, Hawaii, Shelby Baron is familiar with the world stage. Baron graduated from the Capstone in 2017 with her bachelor's degree in communicative disorders, and in 2019 she earned her master's in speech language pathology.
Baron attended the 2016 Rio Games, competing in the round of 16 singles event and then the quarterfinal doubles event. "I am extremely humbled to be able to wear the letters USA on my back while competing," Baron said. "I was a last-minute addition to the team at the Rio Paralympics. This time around I have worked harder than ever with the goal of qualifying for Tokyo. I would not have been able to achieve this goal without the support from the University. This year will be a lot different but I look forward to being able to represent both my University and country in Tokyo."
She competed for Team USA in the wheelchair tennis preliminary singles event where she fell to Brazil's Meirycoll Duval, 4–6, and in the doubles meet with partner Dana Mathewson, where they fell to China 6-1, 6-6.
A look inside Baron's training: "Training was difficult at times because I was trying to give my best effort to coaching the UA team at practice and at competitions," she said. "However, I learned a lot of things from coaching and that has made me a better athlete. I am trying to be a good role model for the athletes so that they push themselves to become better both on and off the court. In return, they have been one of my best support systems while I was trying to qualify."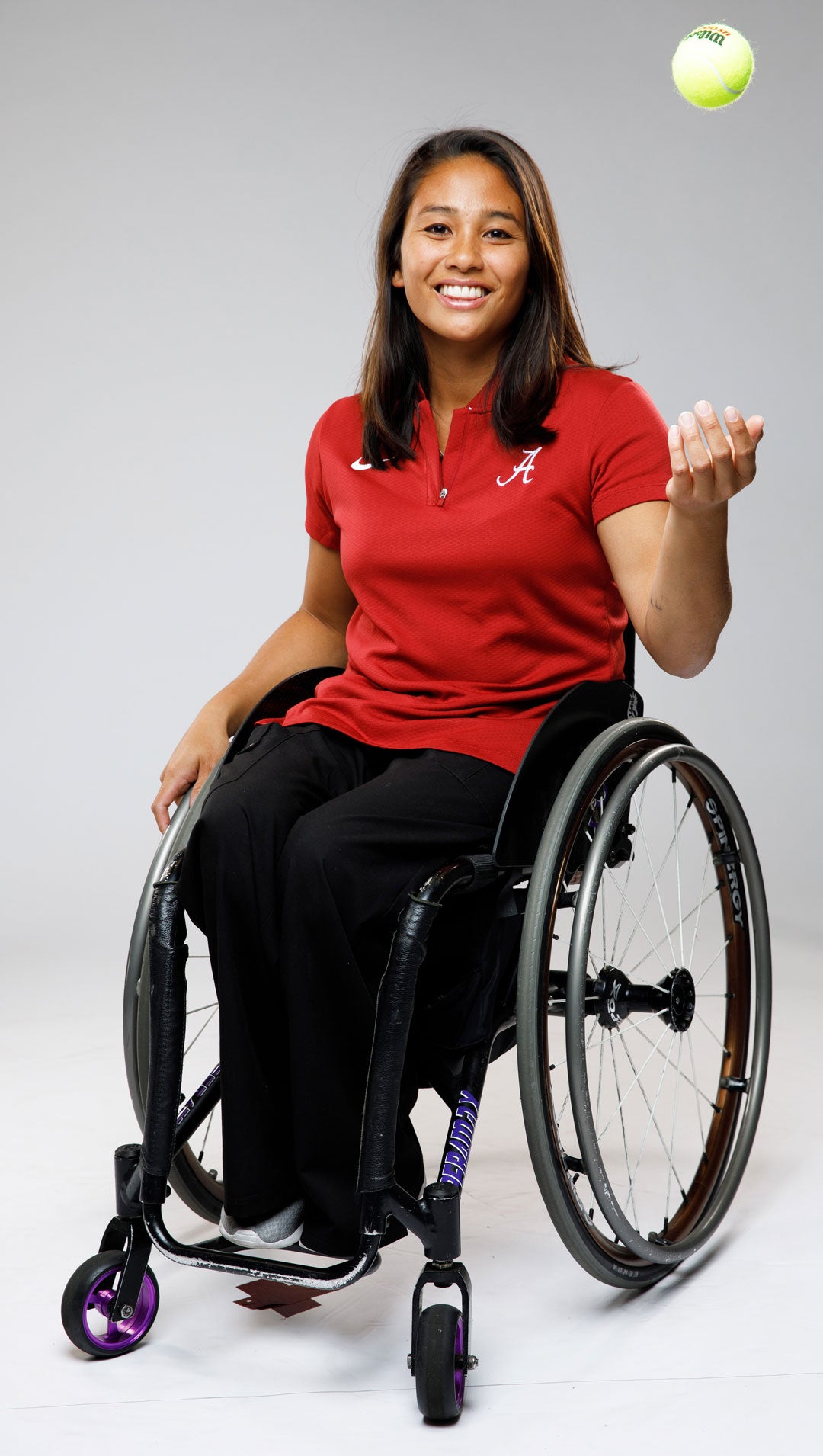 Shelby Baron will compete for Team USA.
---
Joy Haizelden
Team Great Britain
Women's Wheelchair Basketball
Joining the Crimson Tide this academic year is Joy Haizelden, a graduate student from Southampton, England. Haizelden found herself wanting to further her education, while also competing for a high-caliber program.
Team Great Britain announced its members in July, a little more than a month before the Games. For Haizelden, this has been a two-step process to qualify. She first competed in the European Championship in 2019 before the COVID-19 pandemic shut down Europe. In traditional years, the next step to qualify includes competing in league games in the United Kingdom or around the world. Haizelden qualified for the team after demonstrating individual success during training camps.
Haizelden was in Team Great Britain's Group A, and competed in four preliminary competitions against Canada, Japan, Germany and Australia. In the quarterfinals, Great Britain lost to China, 47-33. Haizelden scored two points during her 21 minutes on the court.
What it's like for Haizelden: "There really is no feeling quite like competing at a Paralympic Games; it's the pinnacle of any athlete's career. It is always an honor to put the Great Britain vest on, so when the opportunity to represent my country arises, it fills me with pride. It symbolizes all the hard work I have put in to be where I am today."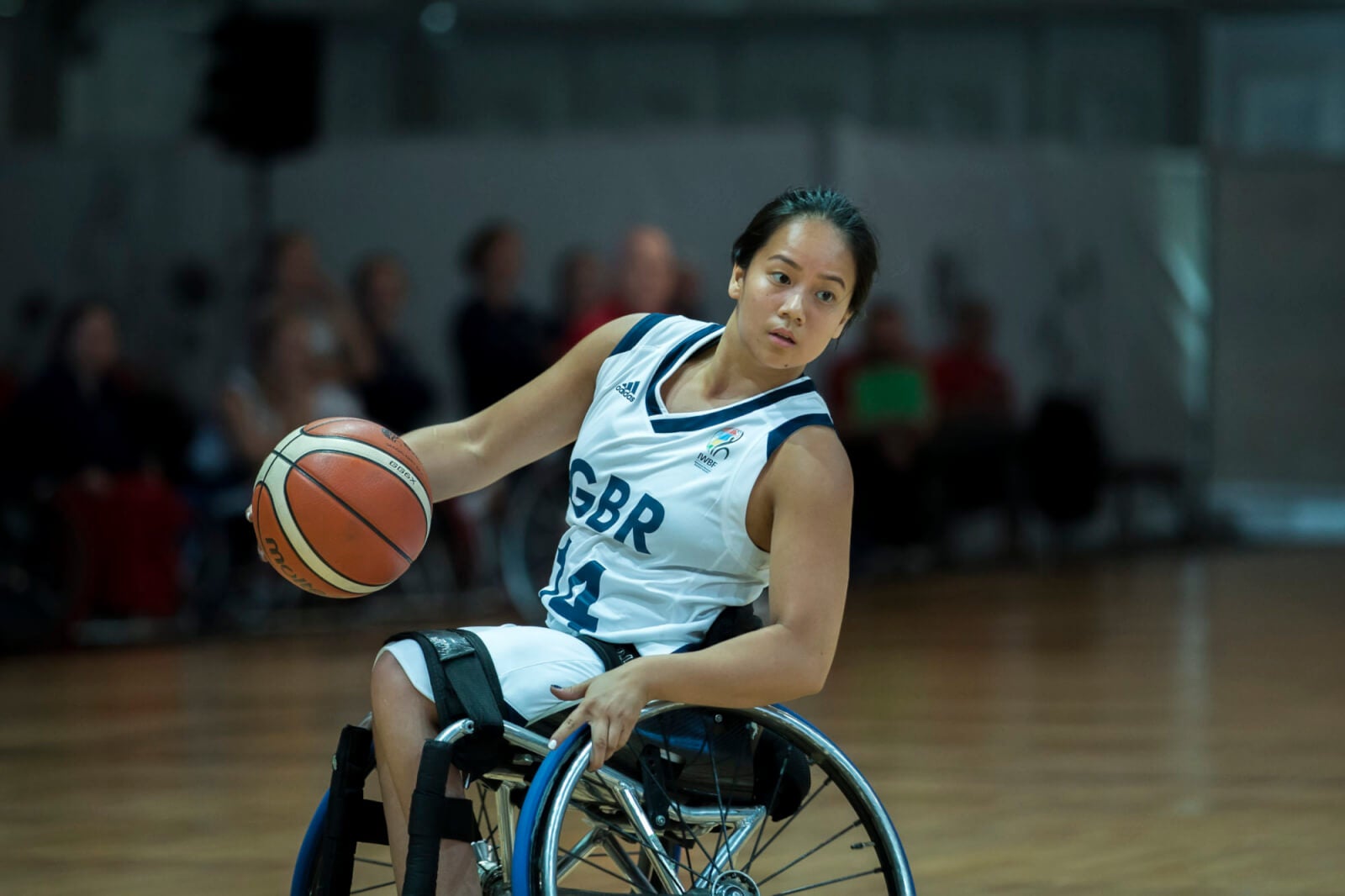 Haizelden will compete for Team Great Britain.
---
Darrell Hargreaves
Paralympic Referee
It started with training. Then there was a written test. A physical fitness test followed before Darrell Hargreaves could ever referee an international game. Hargreaves, who has been a basketball referee for more than 20 years for high schools, wheelchair games and NCAA events, will be refereeing at the Tokyo Paralympic Games later this month. Hargreaves has been working for the University for 17 years within facility operations and events and is beyond honored for this opportunity. "I love the fast pace of the game and making those tough decisions in an instant," Hargreaves said.
Fast Fact: Hargreaves cannot referee Team USA games due to IOC rules. He, instead, will referee non-USA teams, and possibly will referee several UA Paralympians.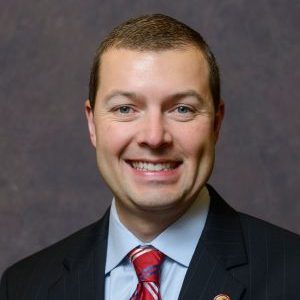 Darrell Hargreaves, a 17-year employee of UA, will officiate as a referee during some wheelchair basketball games. 
---
Lindsey Zurbrugg
Team USA
Women's Wheelchair Basketball
A native of Portland, Oregon, Lindsey Zurbrugg is a senior at the University of Alabama. She's been a member of Team USA's women's wheelchair basketball team since 2017 and is excited for this next chance to represent the country.
Being a part of Team USA for so long, Zurbrugg is well-acquainted with the rigorous training required to qualify. She knows her teammates from competing in various collegiate leagues or internationally and is excited to play alongside her new UA teammates.
Zurbrugg, along with two other UA adapted athletes are representing Team USA in the Group B schedule. In the quarterfinal round, Team USA won against Canada, 63-48. Zurbrugg scored 10 points during the game. Team USA is set to compete against China in the semi-finals Sept. 2.
Zurbrugg's insight: "I have been on Team USA since 2017 and I have grown confident in my abilities as an athlete. Over the years I have played with people on Team USA who were rivals to my previous college. Competing alongside 'rivals' was never an issue because once everyone puts on a Team USA jersey, that is the only team that matters in that moment. I am excited to bond with my future Alabama teammates on this journey to the Tokyo Paralympics as well as compete against some other future teammates."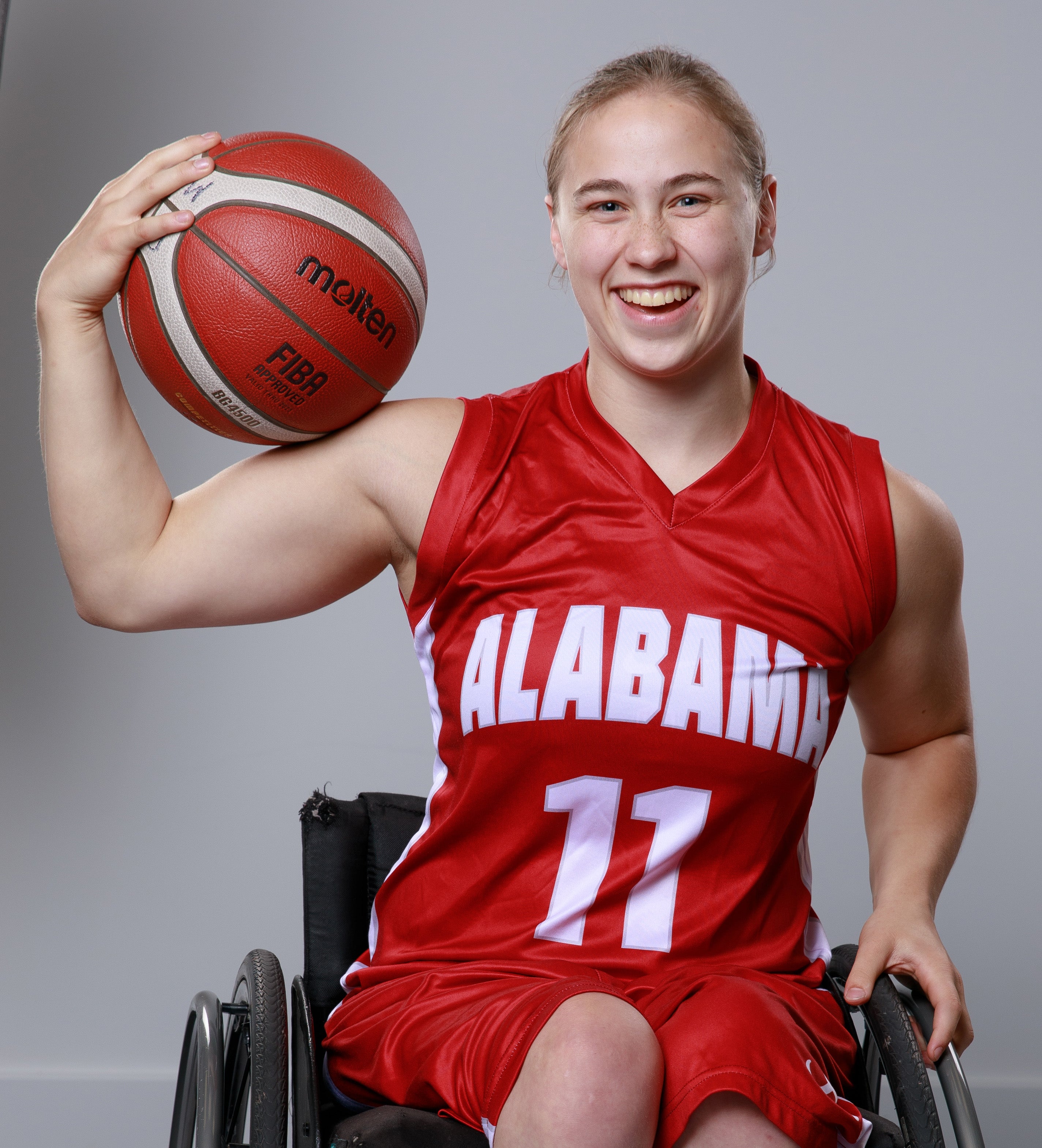 Lindsey Zurbrugg has been apart of Team USA since 2017
---
Bailey Moody
Team USA
Women's Wheelchair Basketball
Rising sophomore Bailey Moody is not only excited to compete in one of the most premier events, but to continue forming the bonds many Paralympic athletes create at the Games. Originally from Johns Creek, Georgia, Moody made a name for herself during her freshman year at UA as a strong competitor and loyal teammate.
Competing for Team USA is more than a dream come true for Moody. "There is a great pride that comes with playing for a team, especially one that competes at such a high level," Moody said. "The feeling that you get when you wear USA across your chest is unlike anything else. I love to play basketball and I am so thankful for the opportunities that I have had to work hard, keep getting better and keep competing against the best athletes in the world."
Moody is competing alongside teammates Zurbrugg and Bauleke in Group B. In the quarterfinal round, Team USA defeated Canada, 63-48. She played for two-and-a-half minutes in the game. Team USA is set to compete against China in the semi-finals Sept. 2.
Moody says its more than just physical training: "The training process before and after qualification is a full-time job in and of itself. Even when I'm not playing basketball, I am doing something that is furthering my ability to improve. Whether that is eating right, doing mental preparation, or watching film, much of my time is spent working towards my sport. This is especially true around the time of the Paralympics."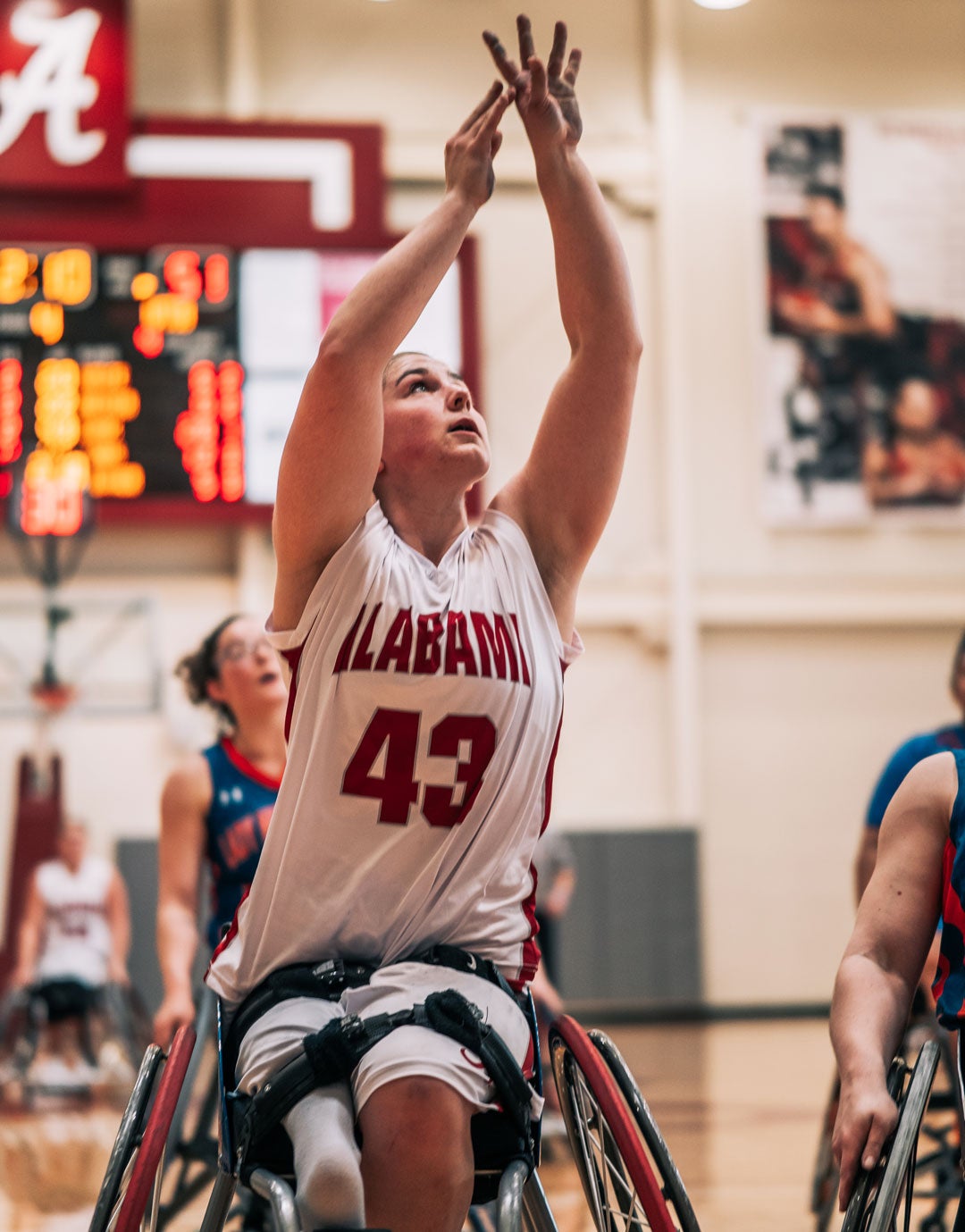 Bailey Moody, a sophomore, will compete for Team USA.
---
Ignacio Ortega
Team Spain
Men's Wheelchair Basketball
Ignacio Ortega, a native of Spain, was selected to be on Team Spain's Group A squad, earlier this summer. Training in Spain before venturing to Tokyo with his team, Ortega is known for his commitment on the court.
Over the summer, Ortega and Team Spain won the U23 European Championship. Ortega scored 35 points and had 28 rebounds during the championship game against Germany. "We've been working so hard and working for so many years," Ortega said over the summer. "[We're] working hard as a team, and hoping for more."
Ortega and Team Spain will compete against the Republic of Korea, Canada, Colombia, Turkey and Japan in the qualifying matches in late August with a chance to claim a championship medal Sept. 5, 2021.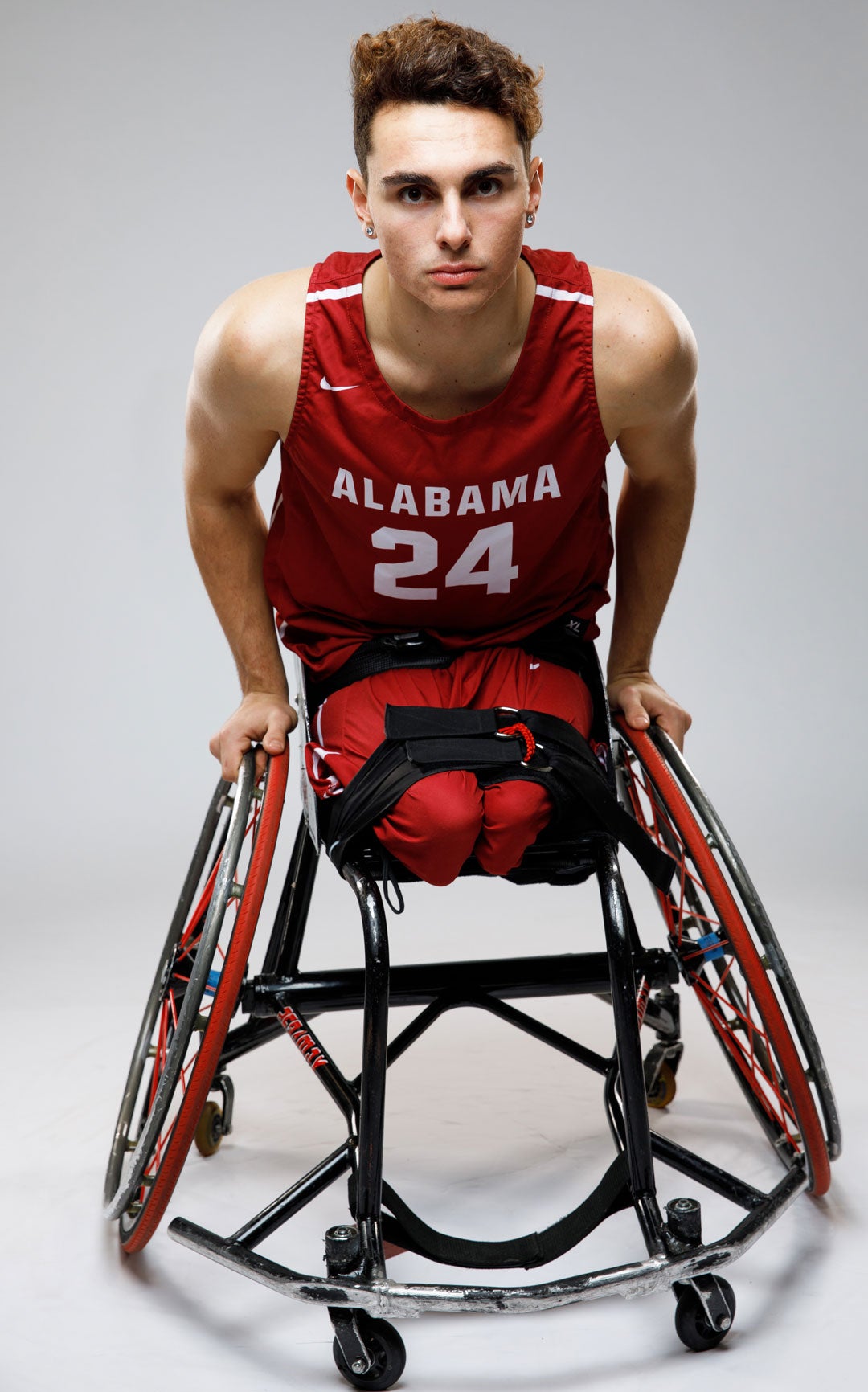 Ignacio Ortega, a senior at UA, will compete on Spain's Group A men's wheelchair basketball team.
---
Abby Bauleke
Team USA
Women's Wheelchair Basketball
For Abby Bauleke, this is an exciting moment in her life. The rising sophomore from Savage, Michigan, will be competing alongside several Alabama teammates in Tokyo.
Bauleke earned a gold medal in the 2019 Under-25 World Championships and is looking to bring that hustle to the court.
Bauleke is competing alongside teammates Zurbrugg and Moody in Group B. In the quarterfinal round, Team USA defeated Canada, 63-48. Bauleke did not compete in the quarterfinal. Team USA is set to compete against China in the semi-finals Sept. 2.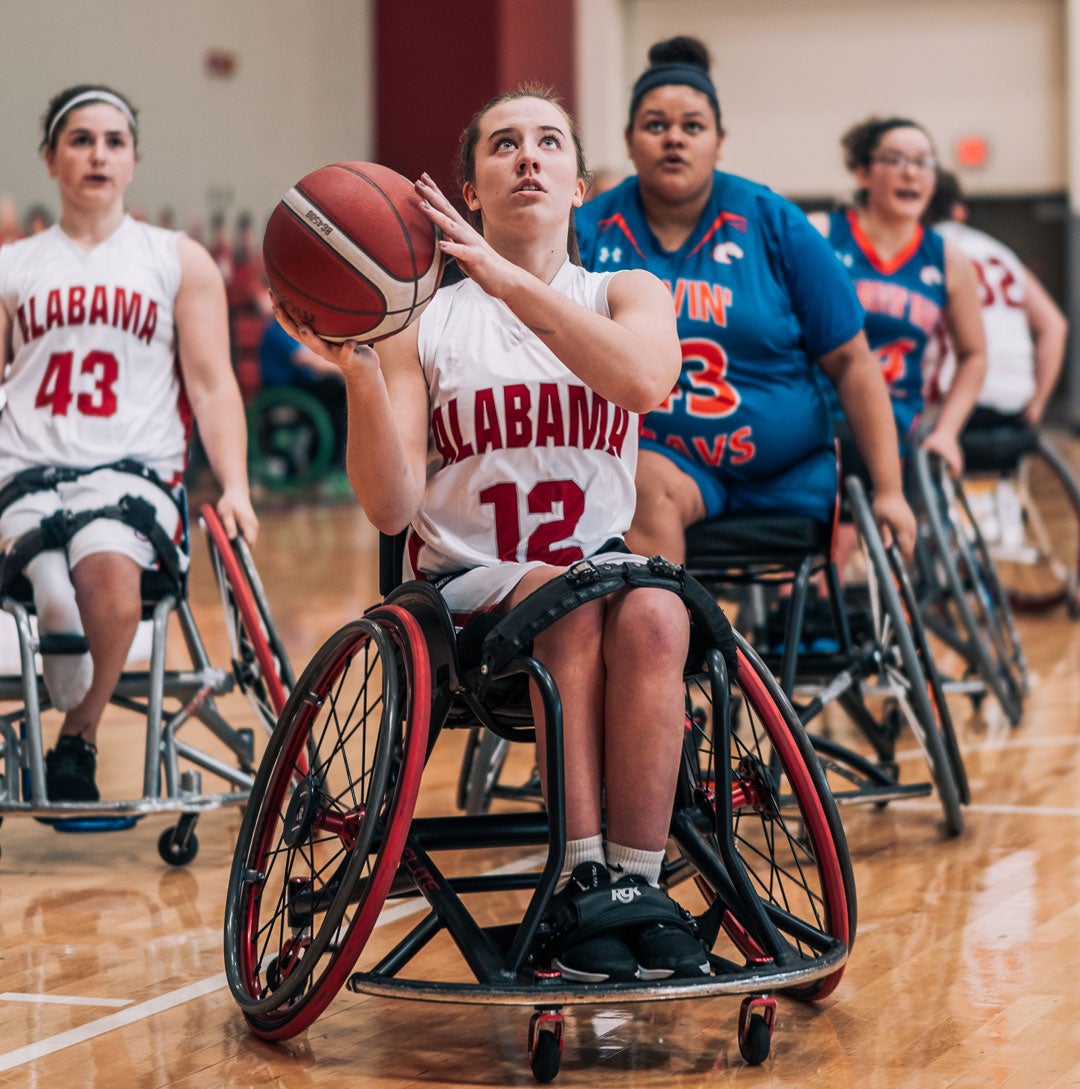 Abby Bauleke will compete in Team USA's Group B.
---
Alumni in the Tokyo Paralympics
Several adapted athletic alumni will be representing six countries in the upcoming games.
| | | | |
| --- | --- | --- | --- |
| Name | Team | Sport | Results |
| Michael Auprince | Australia | Men's Wheelchair Basketball | |
| Jannik Blair | Australia | Men's Wheelchair Basketball | |
| Babsi Gross | Germany | Women's Wheelchair Basketball | |
| Jude Hamner | Great Britain | Men's Wheelchair Basketball | |
| Bo Hedges | Canada | Men's Wheelchair Basketball | |
| Rosalie Lalonde | Canada | Women's Wheelchair Basketball | |
| Kate Lang | Germany | Women's Wheelchair Basketball | |
| Cindy Ouellet | Canada | Women's Wheelchair Basketball | |
| Catha Weiss | Germany | Women's Wheelchair Basketball | |
| Lori Williams | Great Britain | Women's Wheelchair Basketball | |
| Arinn (Juice) Young | Canada | Men's Wheelchair Basketball | |
| Annika Zeyen | Germany | Handcycling | |
Contact
Caroline Gazzara-McKenzie, Strategic Communications, caroline.mckenzie@ua.edu or 205-348-0825
The University of Alabama, part of The University of Alabama System, is the state's flagship university. UA shapes a better world through its teaching, research and service. With a global reputation for excellence, UA provides an inclusive, forward-thinking environment and nearly 200 degree programs on a beautiful, student-centered campus. A leader in cutting-edge research, UA advances discovery, creative inquiry and knowledge through more than 30 research centers. As the state's largest higher education institution, UA drives economic growth in Alabama and beyond.