Teamwork is at the core of Alabama Athletics. Not only for the athlete, but also for the staff that supports the Crimson Tide. For Theo Bruinton, teamwork is everything.
After joining the Crimson Tide Department of Athletics in 2019, Bruinton was excited for a new opportunity. His position as the assistant director of athletic facilities means he has a staff of 15 and oversees a majority of the athletics buildings on campus, including but not limited to Bryant-Denny Stadium, Rhoads Stadium and Sewell-Thomas Stadium.
"I love the fact that what we do on a daily basis has a direct impact on the experience [people] have in our facilities," Bruinton said. "Not only having our facilities ready for teams and coaches, but also ready for the fans that are coming to a sporting event. I love that in preparing for events we try to take care of everything, so [that] the fans can come in and cheer for their favorite team and enjoy the space they are in."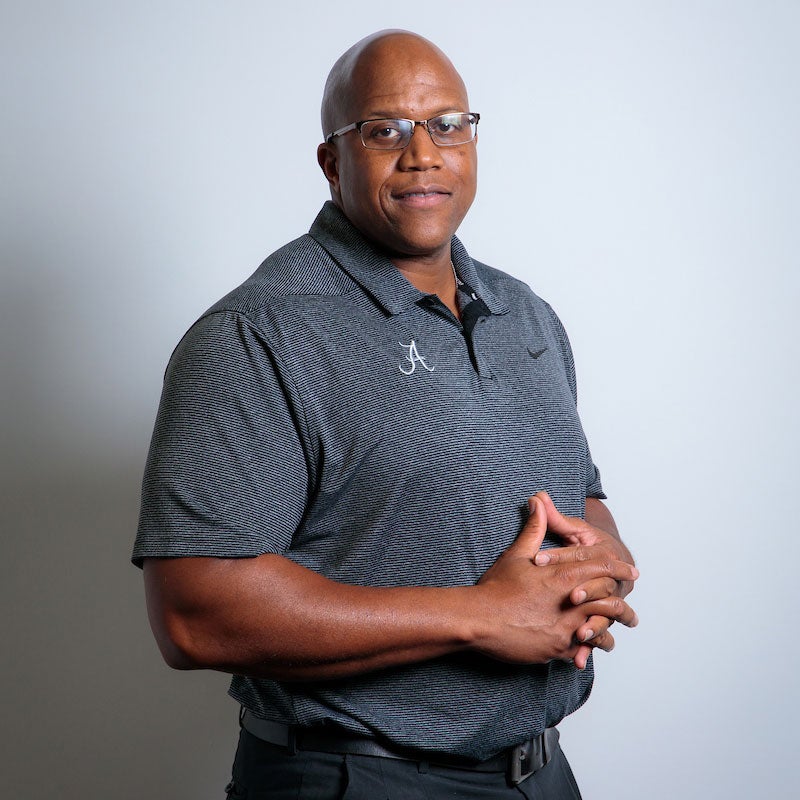 Bruinton started at UA shortly before the COVID-19 pandemic found its way to the United States, and his role became even more important as he learned about health and safety within facilities. When his entire role is to ensure that the athletic facilities are welcoming and inclusive to all, Bruinton looks for small positive wins each day. Bruinton aimed to lead his team through the pandemic with hope and attention to details.
Bruinton loves planning and executing behind-the-scenes operations. Day-to-day changes and improvements to the facilities continue to challenge Bruinton. He loves the work he does, the team he works with and the University overall.
Nominated by UA Director of Athletics Greg Byrne for his service over the past year, Bruinton is honored to be named an Everyday Champion.
"It feels awesome, but I give the credit to all the champions on our team," Bruinton said. "You would not be talking to me now if it was not for each individual on our team."
About Everyday Champions
UA is home to champions both on and off the field and in and out of the classroom. Everyday Champions are staff and faculty members who work behind the scenes to keep the campus running, show enthusiasm for supporting the UA campus, faculty, staff and students and embody the UA spirit of pride, determination and ingenuity. Submit an Everyday Champion you know to be considered for a feature.