The University of Alabama and Tuscaloosa chapters of Habitat for Humanity were awarded a $10,000 State Farm Youth Build grant for raising more than $10,000 in the dollar-for-dollar match grant.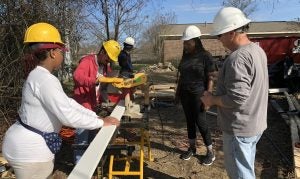 "We're so grateful for the campus chapter raising $6,500," said Ellen W. Potts, executive director for Habitat for Humanity of Tuscaloosa. "The rest was raised during our Chuck's Fish Thanksgiving Feast fundraiser.
"The money will be used to build a home for the Jones family in Tuscaloosa."
To help raise funds for the grant, UA sororities and fraternities donated online during their Greek Week of Service in March, Potts said. Normally the organizations would volunteer throughout the community during UA's Greek Week, but due to the pandemic that wasn't possible.
Potts said the students of UA's Habitat chapter are absolutely critical to the success of Tuscaloosa's Habitat for Humanity projects.
"In normal years they provide about one-third of our volunteer workforce," she said.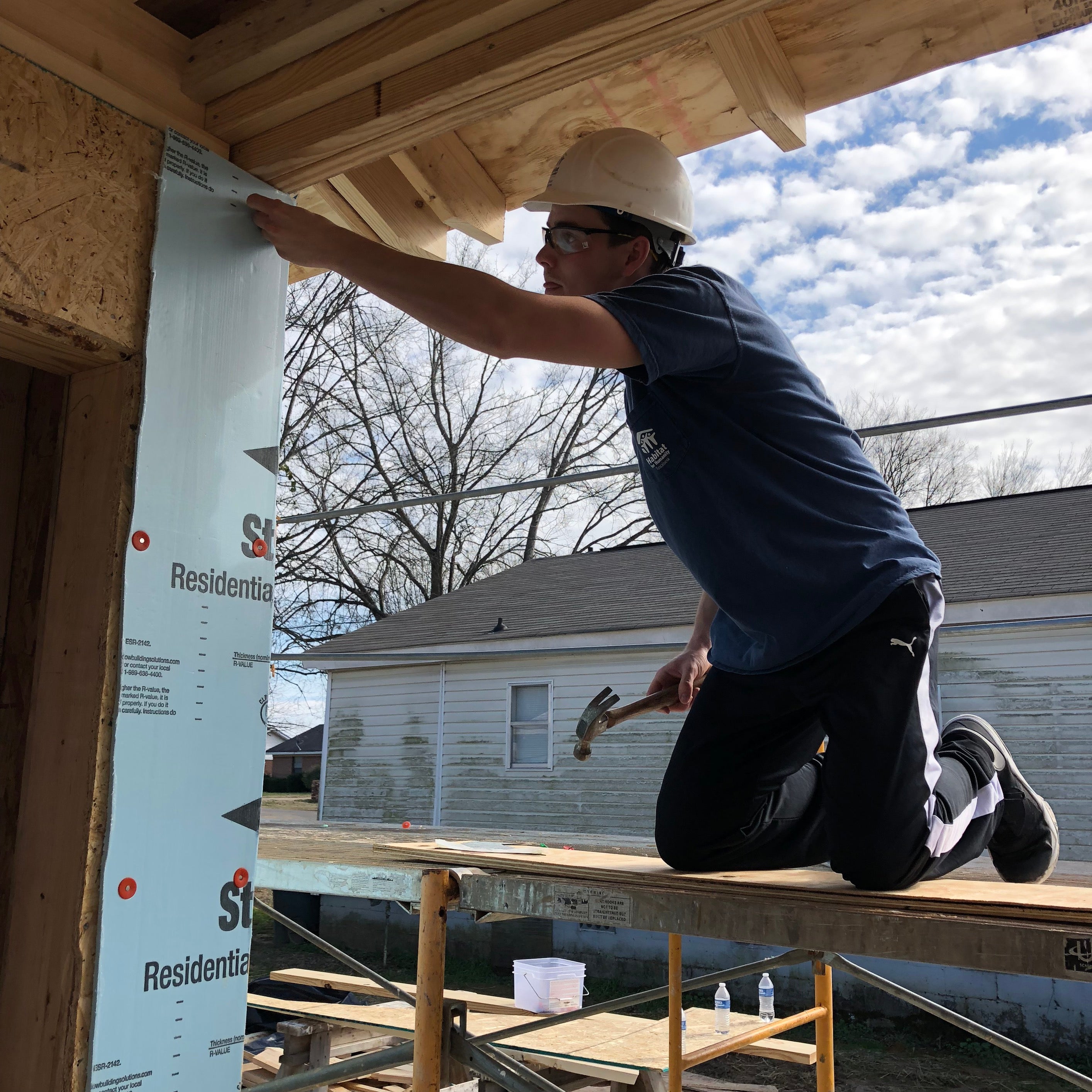 Madison LeRoy, president of the UA Habitat for Humanity chapter and a senior majoring in history from Bristol, Wisconsin, said the pandemic took a considerable toll on the campus chapter.
Normally, they have about 100 members, but during 2020 their numbers dropped to about 50. This also decreased the number of houses they helped build from an average of about six annually to about two.
The UA chapter has helped build a total of 24 houses since it started.
"We are chomping at the bit to get back to building homes," LeRoy said. "We've looked at how we can get more students involved back to pre-pandemic levels."
To join the UA Habitat chapter and get involved, LeRoy said they'll have a booth set up at UA's Get On Board Day in the fall. If someone would like to join sooner, they can find out how on the UA Habitat webpage.
Contact
Jamon Smith, strategic communications, jamon.smith@ua.edu
The University of Alabama, part of The University of Alabama System, is the state's flagship university. UA shapes a better world through its teaching, research and service. With a global reputation for excellence, UA provides an inclusive, forward-thinking environment and nearly 200 degree programs on a beautiful, student-centered campus. A leader in cutting-edge research, UA advances discovery, creative inquiry and knowledge through more than 30 research centers. As the state's largest higher education institution, UA drives economic growth in Alabama and beyond.