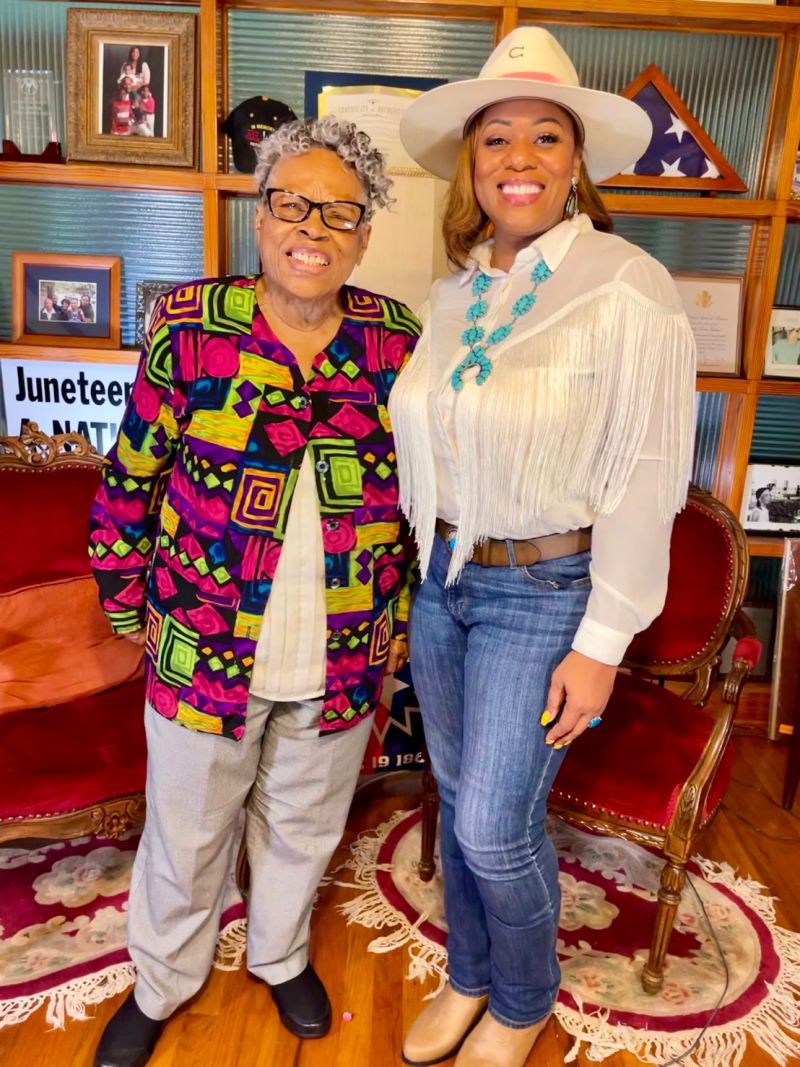 The community is invited to celebrate the 156th observance of Juneteenth this month with special guest speakers hosted by The University of Alabama's Black Faculty and Staff Association.
Juneteenth honors the effective end of slavery in the US and is short for June 19, which is the day in 1865 that federal troops freed enslaved people in Galveston, Texas.
"Juneteenth represents an important moment in our nation's history," said UA President Stuart R. Bell. "Juneteenth affords us all the opportunity to study and acknowledge the past while challenging us to work to build a better society and future for all mankind."
BFSA's celebration kicks off on June 10 at 6 p.m. with a presentation on "Re-envisioning Freedom through Afrofuturism" by Dr. Reynaldo Anderson, associate professor of communication at Harris-Stowe State University and executive director of the Black Speculative Arts Movement.
"Dr. Anderson is one of the lead researchers on Afrofuturism, which is the cultural aesthetics — and a mixture of philosophy, science and history — that explore the intersection of the African diaspora with technology," said Dr. Nikita Harris, assistant professor of communication and chair of the Juneteenth observation for BFSA.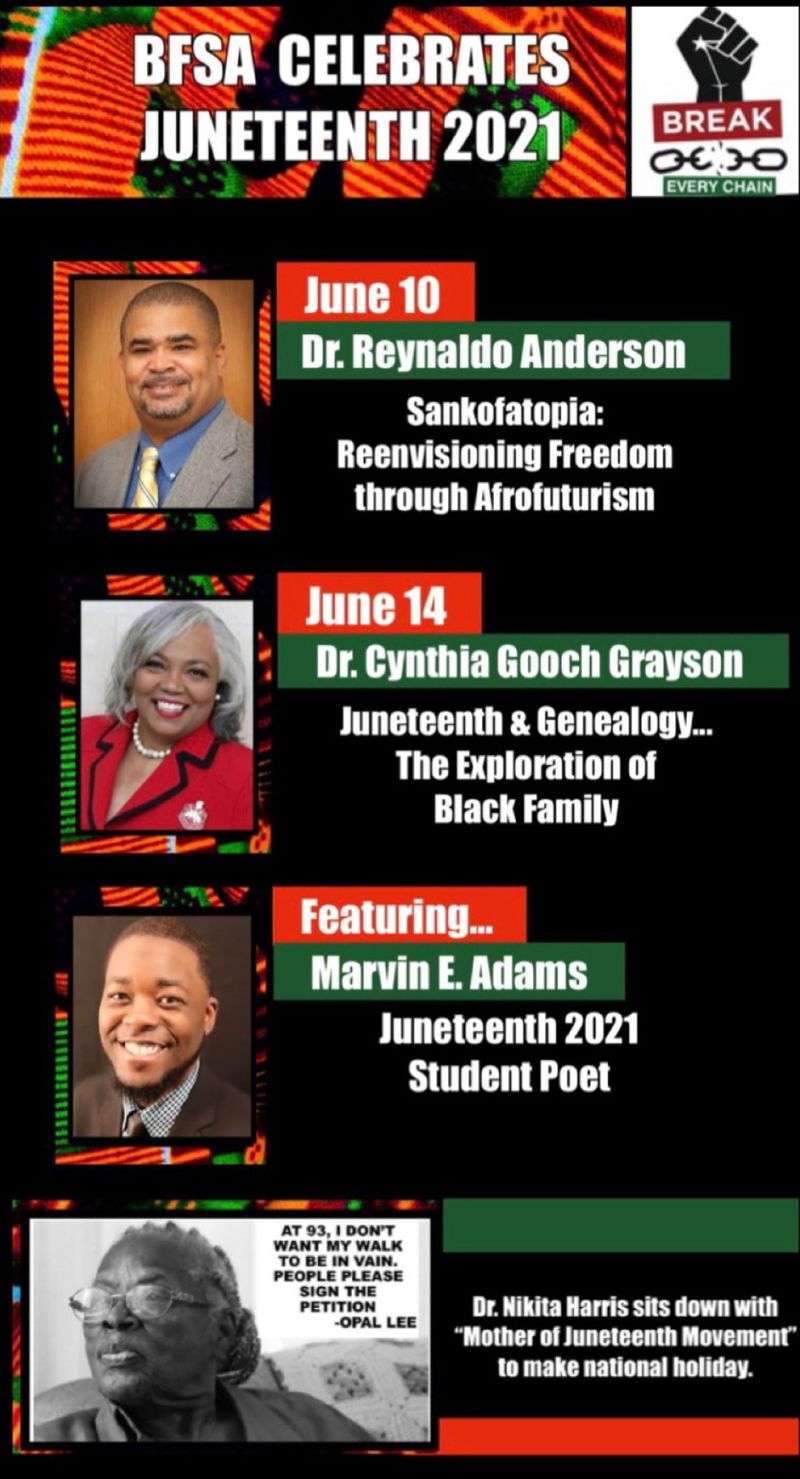 "His presentation is on the significance of Juneteenth in terms of how it symbolizes freedom, how this nation as a culture is redefining what freedom looks like and how we can look at Juneteenth through Afrofuturism."
The Juneteenth observance continues on June 14 at 6 p.m. with a presentation from Dr. Cynthia Gooch-Grayson, vice president of diversity, equity and inclusion for Metropolitan Community College in Nebraska. Grayson will speak on "Juneteenth and Genealogy: The Exploration of the Black Family."
"The primary basis of Dr. Grayson's presentation is in order to truly be free we must have knowledge of the history of our Black families," Harris said. "She'll also talk about some very basic tools people can use to research their family history and genealogy."
Both speaker events are free and can be watched live on BFSA's Facebook page or viewed on BFSA's website.
In addition to the virtual events, in celebration of Juneteenth, BFSA is asking community members to sign a petition started by 94-year-old activist Opal Lee to get Juneteenth recognized as a federal holiday.
"Though July Fourth is our nation's Independence Day, we need to look at true freedom as when everyone in our country became free, not just certain segments of it," Harris said. "And that's what Juneteenth is a celebration of."
For more regional Juneteenth celebrations, go to UA's Diversity, Equity and Inclusion website.
Source
Dr. Nikita Harris, nharris4@ua.edu
Contact
Jamon Smith, strategic communications, jamon.smith@ua.edu
The University of Alabama, part of The University of Alabama System, is the state's flagship university. UA shapes a better world through its teaching, research and service. With a global reputation for excellence, UA provides an inclusive, forward-thinking environment and nearly 200 degree programs on a beautiful, student-centered campus. A leader in cutting-edge research, UA advances discovery, creative inquiry and knowledge through more than 30 research centers. As the state's largest higher education institution, UA drives economic growth in Alabama and beyond.