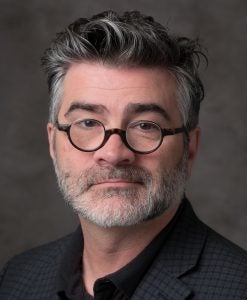 TUSCALOOSA, Ala. – Dr. Steven Jones, the James R. Cudworth Professor with The University of Alabama's Department of Civil, Construction and Environmental Engineering, was recently named a Fulbright Scholar Alumni Ambassador.
Jones, who conducted research at the Namibia University of Science and Technology in 2019 through the Fulbright U.S. Scholar Program, will serve a two-year term as an alumni ambassador and present information on his Fulbright experience at multiple events on college campuses and academic conferences each year.
"Fulbright is a life changing opportunity," said Jones. "I am very proud to have been selected as an ambassador where I now have the opportunity to travel around the U.S. and share my experiences and, more importantly, inspire and encourage others to pursue Fulbright fellowships."
During his time in Namibia, Jones, who also serves as deputy director of the Alabama Transportation Institute, studied the road safety epidemic plaguing Sub-Saharan Africa and how transportation affects the lives of Namibians. His work produced multiple peer-reviewed articles and a chapter in a forthcoming book on transportation in Africa.
"It is particularly rewarding to be in a position to spread the word about Fulbright opportunities within STEM fields, especially engineering, that are not typically as well represented as other academic and professional fields," said Jones. "I also feel very proud to be a part of all of this now as Fulbright celebrates its 75th anniversary."
The Fulbright Scholar Program, funded by the U.S. Department of State, supports more than 800 U.S. faculty and professionals each year to teach or conduct research in over 135 countries around the world. The Fulbright award is a prestigious honor that brings distinction to the faculty member and their institution. A key priority for the State Department is to increase the diversity and quality of the scholars who participate in the program and the range of U.S. higher education institutions that are represented overall.
To support this goal, the Institute of International Education launched the Fulbright Scholar Alumni Ambassador Program. Ambassadors not only represent the program externally, but also serve as advisors about critical aspects of the program to the State Department and IIE. Travel and other expenses of the ambassadors are supported through generous private funding raised by trustees and donors of IIE through its Fulbright Legacy Fund.