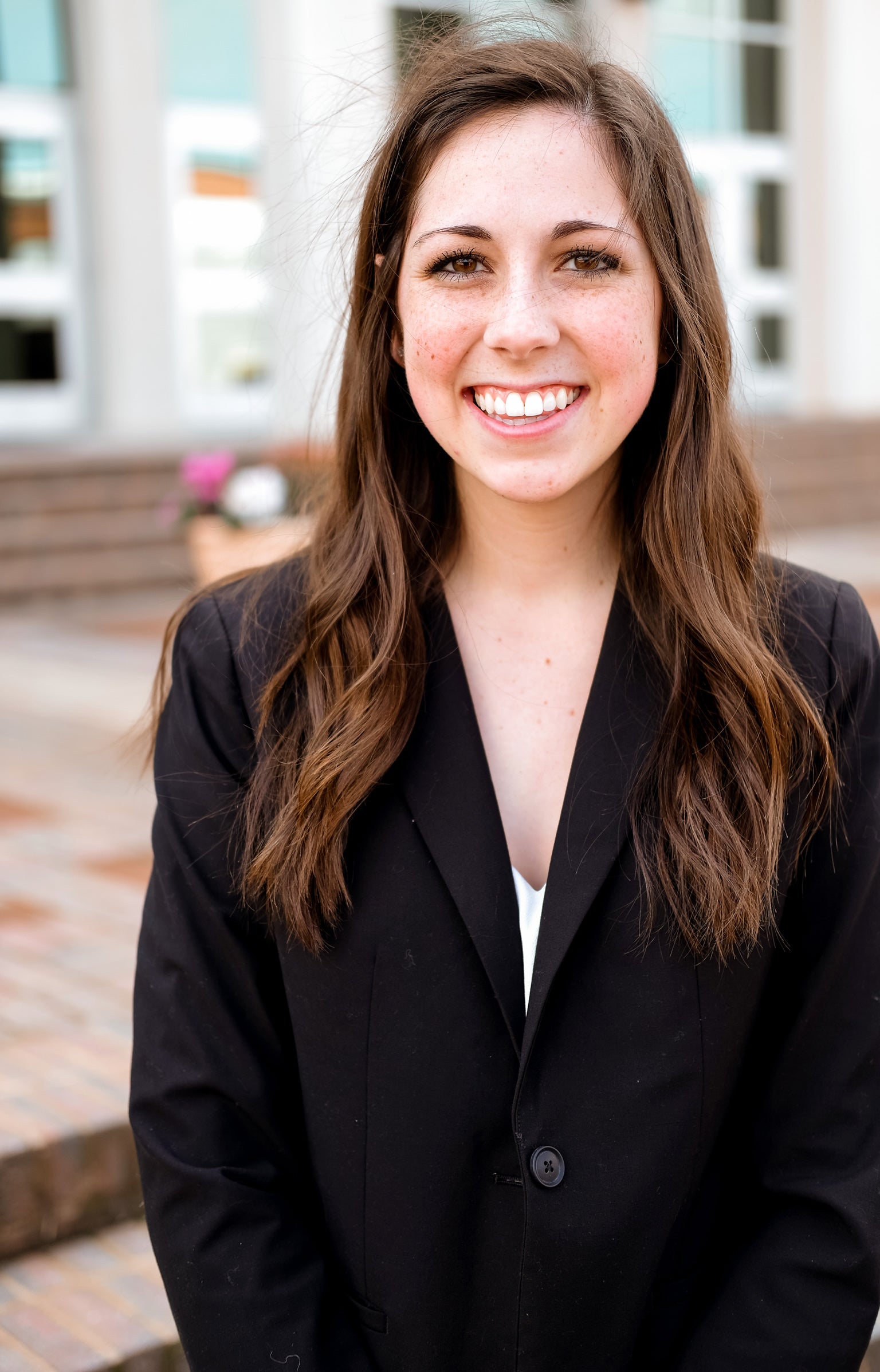 SGA's new president Jillian Fields is excited to lead the organization as the University returns to more normal operations this fall.
The Dayton, Kentucky native, who is triple majoring in operations management, public health and psychology, shares what SGA learned over the last year and its plans moving forward.
What brought you to The University of Alabama?
I've always really wanted to come here. I really like the weather down South. When I stepped on campus that was it for me. Not only was it beautiful but the people were so completely happy to go out of their way and help us go where we needed to go. Also getting into the University Fellows program and getting a scholarship made the decision easier as well.
What were some of the highlights from SGA this past year?
My favorite thing I got to work on this past year was the Safe Center shuttle and the off-campus housing speaker series. The Safe Center shuttle was an incredible project because of the magnitude of what the center does. The shuttle is a 348-RIDE van. A student calls the center and the center contacts the shuttle for them and sends it to their location. That was an SGA idea.
When I was running for vice-president I talked about how to make off-campus housing more affordable. I got to work with the Neighborhood Partnerships Committee, which is a UA committee with Ashley Crites, director of city planning for the City of Tuscaloosa.
What are some of the SGA's goals and major projects for the 2021-2022 year?
One of the things I'm really excited to be working on is our proposal to create historical markers recognizing people who've helped move us forward as a University. Right now we're working on a list of who that may include. We want to make sure that different groups on campus contribute and have their voices heard.
Another proposed project we're working on is an academic equity program. When students have proctored exams for which they have to pay an additional fee on top of their other online programs, that's an area I'd like to have the fees waived. Another project is a graduation gown donation program. This asks students to donate their gowns after they walk so that other students can use them. Graduation is such a big milestone and takes a lot of hard work to get to that. We don't want students to have to miss walking because they can't afford a gown.
How can fellow students get involved or stay informed?
In the fall we'll have the addition of an SGA committee where students can help in one area, like environmental projects. Transfer students don't often have chances to get involved in the SGA and this is a way for them to get involved so they can see a little bit of what the SGA is doing and see if it for them.
What was the biggest lesson SGA learned from the past year that will continue to make an impact on the organization and how it conducts business?
Communication and making sure we're advocating for all students and not just those who most frequently come to our offices. We need to actively go out and seek students' opinions and interactions.
Being proactive is absolutely the biggest thing we have learned and will continue to do. …We want to make sure that we're directly speaking to our students, properly advocating for them and not just doing what we necessarily think is best.
Contact
Jamon Smith, strategic communications, jamon.smith@ua.edu
The University of Alabama, part of The University of Alabama System, is the state's flagship university. UA shapes a better world through its teaching, research and service. With a global reputation for excellence, UA provides an inclusive, forward-thinking environment and nearly 200 degree programs on a beautiful, student-centered campus. A leader in cutting-edge research, UA advances discovery, creative inquiry and knowledge through more than 30 research centers. As the state's largest higher education institution, UA drives economic growth in Alabama and beyond.