Emergencies can happen anytime and anywhere.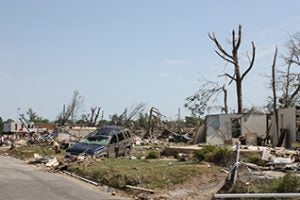 This is why it's always important for you to be ready. One way to be prepared is by developing your personal emergency plan.
Plan
Assess your situation. Think about your routine locations, such as your office or home, and determine how you could evacuate those locations in an emergency.
Identify areas of refuge assistance in the buildings you regularly occupy. Refuge assistance areas can be located on the emergency plans located near entrances and exits of each building or near elevators.
Identify friends and coworkers who can be part of your support team in the event of an emergency evacuation.
Prepare
Identify specific areas of need you may have, such as mobility or communication needs.
Prepare a small emergency kit.
Update your contact information in myBama so you can receive UA Alerts for emergencies that happen on campus.
Respond
Call 911 or 205-348-5454 to alert responders to your emergency.
Communicate with your support team and emergency responders about your situation.
Gather your emergency kit.
Stay calm as you wait on first responders to arrive.
Read more about creating your own personal emergency plan. For more information about what to do in a campus emergency, visit the Office of Emergency Management's website, and download the UA Safety app for your mobile device.
Safety Reminder: UA Alert System Test
Weather permitting, the University will test its emergency notification systems, including UA Alerts, the public address system and digital signage Wednesday, May 5, at 11:55 a.m. 
Contact
Shane Dorrill, UA Communications, shane.dorrill@ua.edu
The University of Alabama, part of The University of Alabama System, is the state's flagship university. UA shapes a better world through its teaching, research and service. With a global reputation for excellence, UA provides an inclusive, forward-thinking environment and nearly 200 degree programs on a beautiful, student-centered campus. A leader in cutting-edge research, UA advances discovery, creative inquiry and knowledge through more than 30 research centers. As the state's largest higher education institution, UA drives economic growth in Alabama and beyond.