TUSCALOOSA, Ala. – The Barry Goldwater Scholarship and Excellence in Education Program has selected two University of Alabama students as Goldwater Scholars for 2021-2022.
The selections bring the number of UA students who have received Goldwater scholarships to 59.
The two UA students are: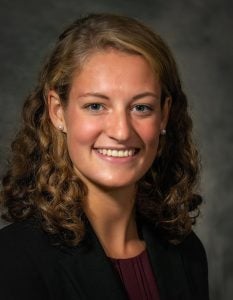 Anna Stevenson is a Randall Research Scholar studying mechanical engineering from Tall Timbers, Maryland. Stevenson, a student in UA's Honors College, has worked under Drs. Joshua Bittle and Ajay Agrawal to characterize properties of biomass-based fuels and fuel blends for use in low-emissions, advanced compression ignition (diesel) engines.
She plans on pursuing a doctorate in mechanical engineering with the goal of conducting research in sustainable alternative energy sources for low-emission vehicles, either with a national or governmental lab or in combination with teaching as a university professor.
Outside of research, Stevenson is the Southeast Student Regional Chair of the American Society of Mechanical Engineer's International Student Section Enterprise Committee, a member of UA's chapter of Pi Tau Sigma, a mechanical engineering honor society, and volunteers as a local high school math and science tutor. Her parents are Jon and Cindy Stevenson.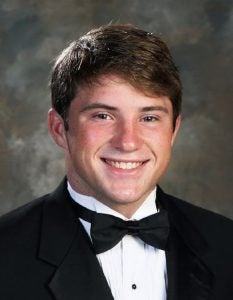 Jacob Wall is metallurgical engineering major from Maryville, Tennessee. Wall, a student in UA's Honors College, has been working under the mentorship of Dr. Feng Yan to explore new materials and fabrication techniques for perovskite solar cells. His research has yielded three publications in scientific journals, one of which he was the primary author.
Wall plans to pursue a doctorate in materials science and continue his research into clean energy, such as solar, at a national laboratory.
Outside of research, Wall acts on his strong sense of philanthropy. His most recent fundraiser was called Pedal Against Parkinson's in which he and his brother bicycled from Key West, Florida to Vancouver, British Columbia. In a trip of over 5,000 miles, he helped raise more than $5,000 for Michael J. Fox's Parkinson's foundation. His parents are Jon and Donna Wall.