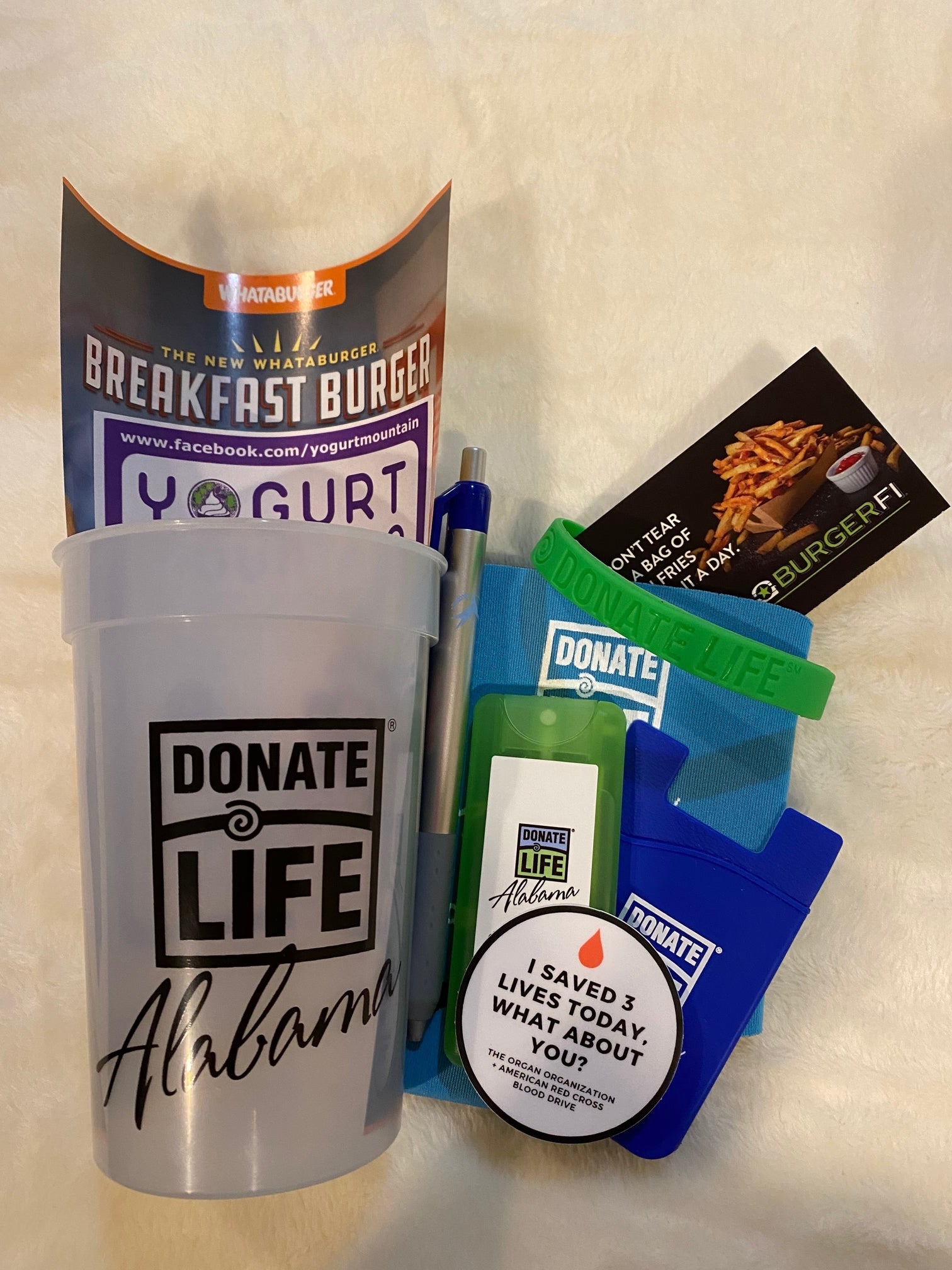 One organ, eye and tissue donor can save and heal more than 75 lives, according to Donate Life America.
To encourage campus community members to register, The University of Alabama Organ Organization, or Org Org, student club is getting creative as it hosts Donate Life Week April 12-18.
"A lot of people know what organ donation is but they don't grasp just how much good it does in this world when you donate organs," said William Harrison Cook, co-director of sponsor relations for the Org Org. "Our slogan is 'how legends leave their legacy.' It's how legendary people can leave a positive legacy on this world."
Donate Life Week is a part of National Donate Life Month to encourage people to register as organ donors and to honor those that have saved lives through donations.
The Org Org will have a table in Ferguson Student Center and on the Quad from 10 a.m. to 2 p.m. every day this week with free snacks, organ donation and club information and free photos with Big Al.
Special events, social media themes and raffles will take place throughout the week to raise awareness as well. Participants will be entered into daily raffles for fun prizes and gift cards, including two passes for six people to bowl at Bolero for two hours, an Innisfree gift card for a mystery amount, a $50 gift card to The River, a $45 gift card to BloGo hair salon, a $20 gift card to Frutta Bowls, and a $25 gift card to Loosa Brews, Hoo's Q or Burger Fi. Coupons for various places will also be given out.
Each day will feature a unique theme on social media.
"For example, Monday is Good Deeds Day where we want people to post good deeds they did on social media and tag us — our Instagram handle is @UAtheOrganOrg," Cook said.
On Thursday the club will hold a blood drive with Life South at Calvary Baptist Church from 10 a.m. to 3 p.m. and a Legacy of Hope speaker via Zoom. All who attend will be entered into a raffle.
"The speaker will be a loved one of someone who passed away too young and donated an organ that saved someone else's life," Cook said. "We'll distribute links to the Zoom call via social media and at the table."
The week concludes on Friday with a tabling event called "Share a Coke with a Donor."
"If you register to be an organ donor, bring someone to sign up who isn't an organ donor, or show support for organ donation we'll give you a free Coke," Cook said.