The recipients of UA's spring faculty and staff service awards were announced in the Spring Campus Assembly.
"These individuals embody the heart and spirit of Alabama, and their passion for enriching students' lives and experiences is nothing short of inspirational," said Dr. James Dalton, University of Alabama executive vice president and provost. "Our students are the beneficiaries of the expertise they bring to their fields, and we are thankful for their valuable contributions to the University's mission."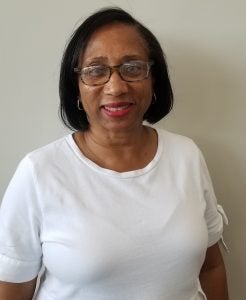 Dr. Minnie C. Miles Endowed Excellence Award 2021 Recipient
Cynthia Moore, assistant director for the Rural Scholars Program in the Division of Academic Affairs for the College of Community Health Sciences
Moore is a selfless, trusted advocate and substitute parent for students away from home, said Dalton.
"Known for her character, faithful devotion to The University of Alabama and professional expertise, she has worked with her teammates to nurture rural Alabama students in their ambitions to become health professionals, especially rural doctors," he said. "One UA alumna, now a physician in Rogersville, Alabama, says it well: 'She is more than just Ms. Moore the recruiter, coordinator and manager. She is and has been for me a counselor, adviser, director, listener, encourager and now, friend.'
"Thank you, Ms. Moore, for your dedicated service to the Capstone," added Dalton. "Leading by example, you have become symbolic of the commitment and excellence the University has to offer."
Moore said she was surprised to receive the award, but honored.
"The work I do for students is about helping them to become the best they can be," she said. "I do it because I love students, not for any recognition, but it is nice to have been nominated and to have received the award.
"One of my mottos is if I can help somebody then my living will not be in vain."
The Dr. Minnie C. Miles Endowed Excellence Award is bestowed upon non-faculty administrative staff nominated for exceeding job expectations and fostering the mission of the Capstone. Established in 1995, it is named in honor of Dr. Minnie C. Miles, a longtime business faculty member at UA from 1942 to 1978.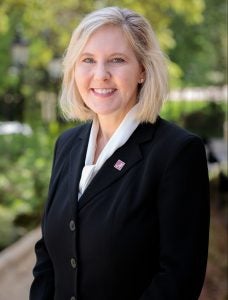 E. Roger Sayers Distinguished Service Award 2021 Recipient
Dr. Arleene Breaux, clinical associate professor, higher education program coordinator and coordinator of the Executive Ed.D. Program for the Division of Academic Affairs in the College of Education
Breaux is a selfless educator and leader in the field of higher education, serving as a trusted colleague and mentor with personal and professional influence, said Dalton.
"Compassionate and encouraging, Dr. Breaux fosters an open and dynamic learning experience and is known for her talent of finding solutions and for believing in the potential of all her students," Dalton said. "Dr. Breaux consistently and passionately demonstrates her commitment to furthering the mission of our institution."
"In short, she displays servant leadership and embodies the values of our University."
Breaux said she has actually met and worked with Dr. E Roger Sayers, for whom the award is named.
"I met Dr. Roger Sayers by chance when I first arrived at UA, and he was so supportive of my research and teaching interests related to the American college and university presidency that he joined me and my higher education doctoral students in class one Saturday," Breaux said.
"It is my distinct honor to be recognized with an award that bears Dr. E. Roger Sayers' name and honors his legacy at The University of Alabama."
The E. Roger Sayers Distinguished Service Award was created in 1996 by members of the President's Cabinet in honor of University President Roger Sayers, who led UA during a season of remarkable growth and accomplishment from 1988 to 1996. The E. Roger Sayers Distinguished Service Award is bestowed upon faculty and exempt administrative personnel who have performed in an exemplary manner to further the University's mission.
The University of Alabama, part of The University of Alabama System, is the state's flagship university. UA shapes a better world through its teaching, research and service. With a global reputation for excellence, UA provides an inclusive, forward-thinking environment and nearly 200 degree programs on a beautiful, student-centered campus. A leader in cutting-edge research, UA advances discovery, creative inquiry and knowledge through more than 30 research centers. As the state's largest higher education institution, UA drives economic growth in Alabama and beyond.