LaCrystal Davis always had dreams of being the first college graduate in her family.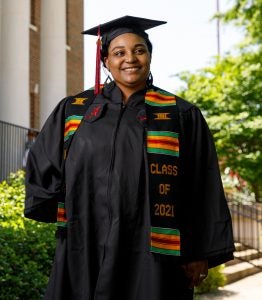 And after four separate enrollments at The University of Alabama that have spanned a total of 20 years, the 42-year-old interdisciplinary studies major will indeed be the first person in her immediate family to graduate with a bachelor's degree at UA's spring commencement.
She accomplished her goal in the nick of time. Her oldest daughter, Taylor Washington, a 21-year-old junior at Alabama A&M, is scheduled to graduate next year.
"I've had a journey," said Davis, a native of Ralph. "But along the way I've obtained life skills and a college degree to back it up. It was 20 years in the making, but I persisted. I knew I'd eventually get here, I just didn't know how."
Shortly after graduating from Tuscaloosa County High School in May 1997, Davis enrolled at Shelton State Community College. After completing two years of course work she was ready to transfer to a university, just not UA.
"UA was not my choice because I grew up around UA and I always thought it was just too crowded and crazy during game weekends. So I was like 'anywhere but there.'"
"I'm not finishing late, but when God wanted me to."
But after comparing schools with the program she wanted to complete — business marketing — and having her first child, attending the Capstone was too good of an opportunity to pass up.
"I knew I wanted to continue my studies and in order to have a village (the support of family and friends to raise a child) while going to school I needed to be close to home, so UA was my perfect choice."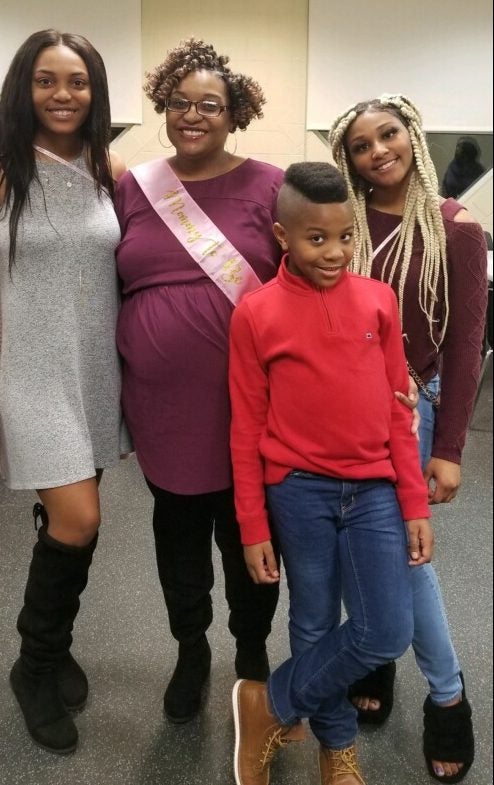 She started at UA in 2001 with the full intention of graduating in less than three years but her plans changed.
"I went from 2001 until the summer of 2004 when I had my second daughter, Madison Mayfield, who is now a 17-year-old junior at Paul W. Bryant High School. Life happened, so I took a break and came back in the fall of 2006."
She attended UA the second round until spring 2007 but didn't do well academically, which caused her to lose her financial aid.
Without financial assistance she couldn't afford to re-enroll and complete her degree, so she got a job and once again put her dream on pause.
"Knock on every door, do everything you can to complete your journey. Don't doubt yourself."
In September 2007, she married Donald Davis Sr. and in October 2009 they had a son, Donald Davis Jr.
One day in the summer of 2016 while on her way to work, she heard a commercial on the radio about the Back to Bama tuition grant. With only two classes left to complete her degree, she figured she apply. She was awarded the grant, but it only covered one of her two remaining classes, so after completing the course, her dream was put on pause again.
Life moved on. The grandmother who raised her and instilled in her the value of a college education, Mary Hardy, died in November 2019. Davis had promised herself that her grandmother, who only had a ninth-grade education, would see her graduate. It was a promise she couldn't keep.
A few months later in March 2020, she had her fourth child, Joy Davis. It was then that something inside of her — unrelenting grit— rose up and would not be denied. She would finish her degree as a tribute to her grandmother and a testament to her children that anyone can do anything if they never give up.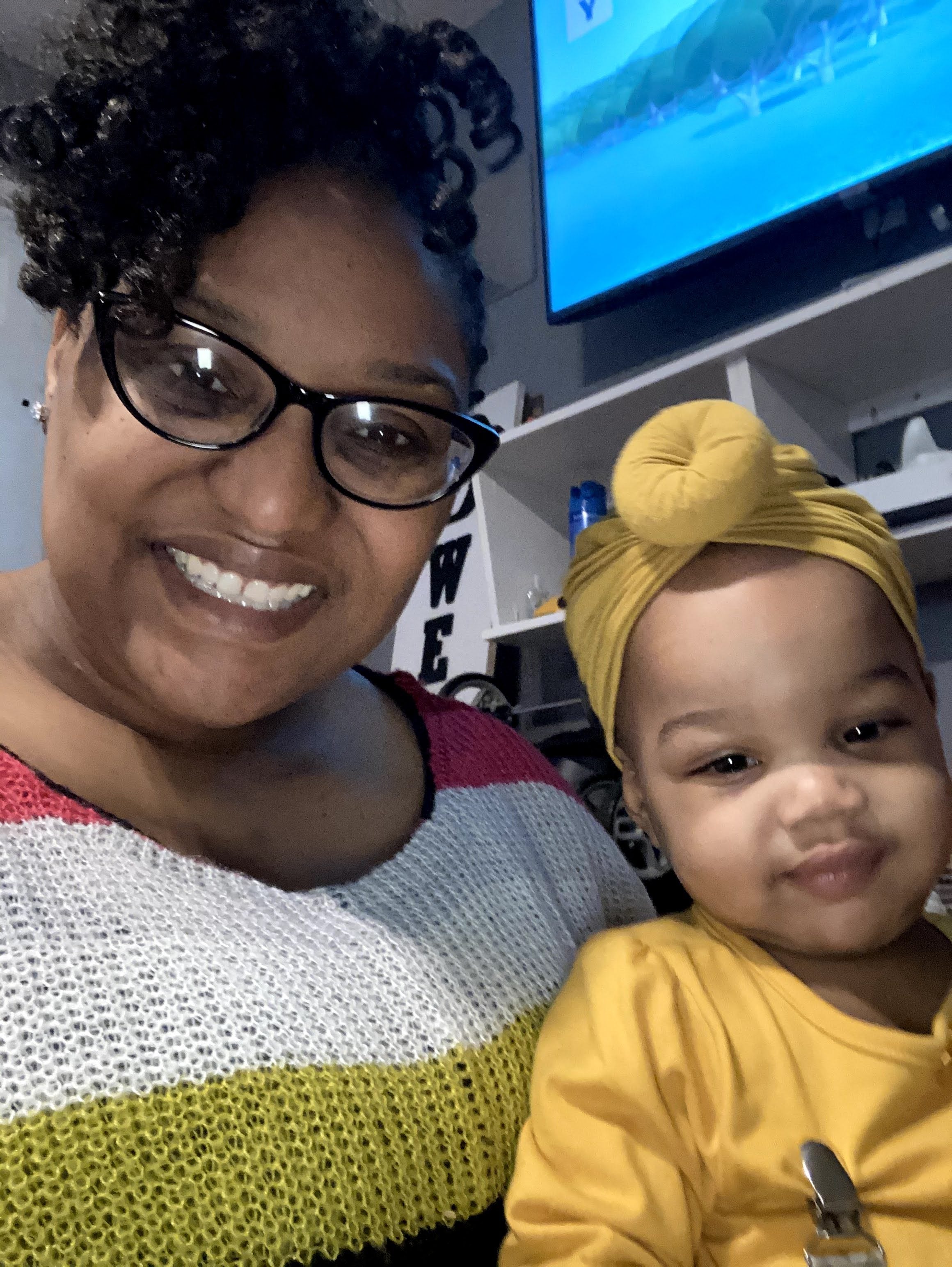 But the obstacle of school financing still remained. So she logged into her myBama account in search of funding and found the Bernard Osher Reentry Scholarship. She applied and received the scholarship, which paid for her final class in spring 2021.
"My experience was so positive at UA that it made me feel bad about not wanting to go here when I was younger. I had great professors, like marketing professor Dr. Lenita Davis, who always encouraged me."
Davis, who plans to use her degree to advance to higher positions at Bryce Hospital where she currently works, said she hopes her story inspires others who haven't finished their degrees.
"I don't feel that my story is too far from other people's stories outside of it taking me so long," she said, laughing. "Life happens, but what you do in response to it develops your character. I feel like I'm not finishing late, but when God wanted me to.
"I want people to know to never give up. Just because you don't see a way doesn't mean there's not a way. Knock on every door, do everything you can to complete your journey. Don't doubt yourself."
Read more stories about the spring class of 2021 on the UA News Center.