Elections, Selections and Appointments  
Dr. Jennifer M. Feltman, assistant professor, department of art and art history, was appointed to a new team of the Chantier scientifique – Notre Dame – Sculpture décorée, a team of 14 international researchers who will study the sculpted décor of the Cathedral of Notre-Dame, led by Professor Dany Sandron of the Université Sorbonne. She is the only non-French citizen on the team. Feltman had previously been on a team focused on stone materials, but this new team has been developed to focus specifically on stones that were carved and often painted. Researchers include historians, cultural specialists, restorers and scientists who study properties of stones and paint.
Dr. Mercy Mumba, associate professor, Capstone College of Nursing, has been selected to participate in the 2021 Diversity Scholars Network Program of the National Institute of Drug Abuse. The competitive, rigorous and comprehensive program is aimed at enhancing the funding success of underrepresented early-stage investigators conducting substance abuse and addiction research. 
Dr. Tom Weida, University Medical Center's chief medical officer and a practicing family physician, was selected as a 2021 Castle Connolly Top Doctor. For more than 25 years, Castle Connolly has created a list of the nation's top doctors based on recommendations from fellow physicians. Castle Connolly's physician-led research team screens nominations.
Exhibitions and Performances
Original music composed by UA faculty and staff is represented on a new double CD, "Alabama String Quartets," performed by the Amernet String Quartet and released on MSR Classics. The CD includes recordings of music by Andrew Raffo Dewar, professor in New College and music; Holland Hopson, assistant professor of arts entrepreneurship in New College and art and art history; and Cynthia Miller, retired music librarian.
Holland Hopson, assistant professor of arts entrepreneurship, had works juried into Art Now America National Juried Exhibition in the Slocumb Galleries of East Tennessee State University in Johnson City, and selected for "Reality Shift," a Mid-America College Art Association online exhibition curated by Brielle Jenkins.
Publications
A paper co-authored by Dr. Dan Avery, professor emeritus, College of Community Health Sciences, was chosen as the STFM Research Paper of the Year by the Society of Teachers of Family Medicine. The award also acknowledges Dr. James Leeper, biostatistician and professor emeritus at the College. The paper is titled "Who REALLY goes into primary care? Contributions of U.S. medical schools to primary care (2003-2014)."
Deepa das Acevedo, assistant professor, School of Law, published "Essentializing Labor Before, During, and After the Coronavirus Pandemic," 52 Arizona State Law Journal 1091-1141 (2020).
Shahar Dillbary, James M. Kidd, Sr. Professor of Law, was named a Dukeminier Awards' Stu Walter Prize winner for a co-authored article, "An Empirical Analysis of Sexual Orientation Discrimination," 86 University of Chicago Law Review (2019). The Dukeminier Awards are bestowed annually by The Williams Institute at UCLA School of Law in recognition of the best law review articles concerning sexual orientation and gender identity. Dillbary also published "The Case Against Collective Liability," 62 Boston College Law Review 391-452 (2021).
Dr. Jennifer M. Feltman, assistant professor, department of art and art history, published the chapter, "Dating Reuse: The Statue Columns of the Last Judgment Portal of Reims Cathedral," in "La Citta Palinsesto: Tracce, sguardi e narrazioni sulla complessità dei contesti urbani storici. Memorie, storie, immagini," edited by Francesca Capano and Massimo Visone (Naples, Italy: CIRICE-FED OA Press, 2020).
Ronald J. Krotoszynski Jr., John S. Stone Chairholder of Law, published "The First Amendment as a Procrustean Bed?: On How and Why Bright Line First Amendment Tests Can Stifle the Scope and Vibrancy of Democratic Deliberation," 2020 University of  Chicago Legal Forum 145-176 (2020). 
Fredrick E. Vars, Ira Drayton Pruitt, Sr. Professor of Law, co-authored "Weapon of Choice: Fighting Gun Violence While Respecting Gun Rights" (Harvard University Press, 2020).
Dr. Ken Wright, professor, department of human nutrition and hospitality management, co-authored "Basic Athletic Training : An Introductory Course In The Care And Prevention Of Athletic Injuries" (7th edition) Sagamore Publishers.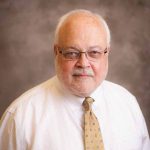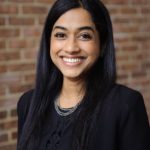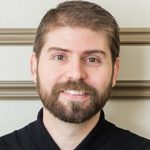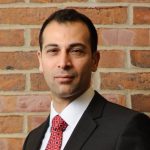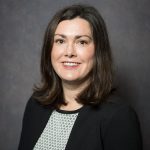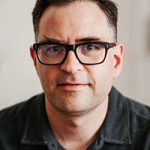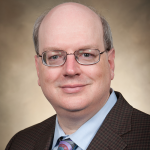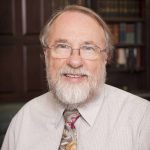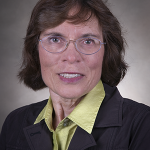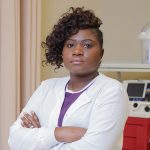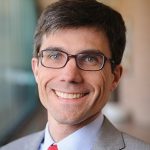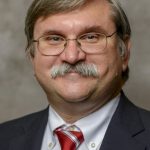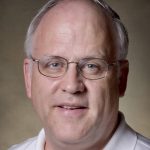 The University of Alabama, part of The University of Alabama System, is the state's flagship university. UA shapes a better world through its teaching, research and service. With a global reputation for excellence, UA provides an inclusive, forward-thinking environment and nearly 200 degree programs on a beautiful, student-centered campus. A leader in cutting-edge research, UA advances discovery, creative inquiry and knowledge through more than 30 research centers. As the state's largest higher education institution, UA drives economic growth in Alabama and beyond.