For more than 128 years, women have played a key role in shaping the history of The University of Alabama. These women were firsts and blazed a trail for generations to come.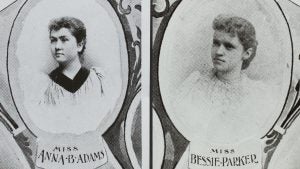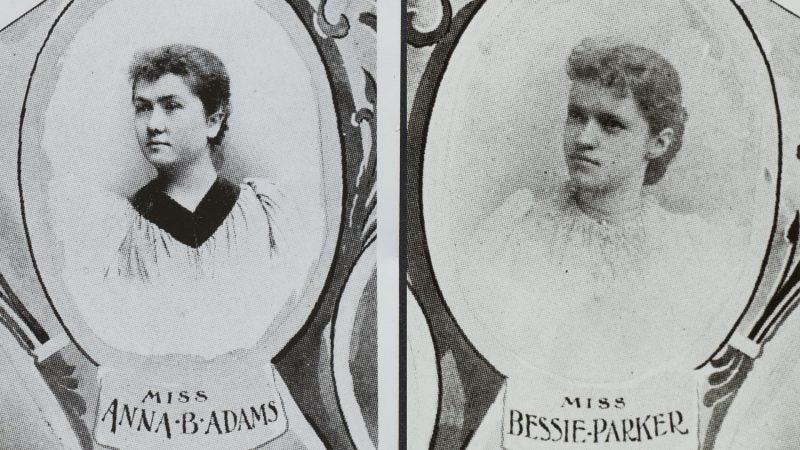 In 1893, Anna Adams and Bessie Parker enrolled as The University of Alabama's first female students. Adams' and Parker's enrollments were due in large part to the successful lobbying of the UA board of trustees by Julia S. Tutwiler, then president of the Livingston Normal College for Girls.
Maude McLure Kelly became a stenographer in her father's law office and began to study law after the family moved to Birmingham. Her score on the entrance exam to The University of Alabama Law School allowed her to enter as a senior in 1907. She graduated with honors a year later and, after a change in the Code of Alabama, she became the first woman to practice law in Alabama.
Libby Anderson Cater Halaby was elected SGA Vice Present in 1945, but upon the resignation of the president, she became the first female SGA President at The University of Alabama. Throughout her career, she has thrown open doors for women in America. Halaby has served as special assistant to former first lady Claudia Johnson, assistant to the president of the National Endowment for the Arts, and assistant executive director for President Jimmy Carter's Commission on Women. The Anderson Society was created in honor of Halaby in 1974. The organization continues as the most exclusive honor society on campus, recognizing individuals who have made significant contributions to the Capstone.
Autherine Lucy Foster was the first African American student to attend The University of Alabama. On February 3, 1956, Lucy attended her first class as a graduate student in library science, becoming the first African American ever admitted to any white public school or university in Alabama. The University named an endowed fellowship in her honor in 1992, and in 2010, dedicated the Autherine Lucy clock tower to honor her as one of three individuals who pioneered desegregation at The University of Alabama. In 2017, Foster was honored with the Autherine Lucy Foster marker, located in front of Graves Hall. In 2019, she was awarded an honorary doctor of humane letters from UA.
Lynn Yeldell was the first woman to be elected SGA President at The University of Alabama in 1989. With a bachelor of science degree from the Culverhouse College of Business, Yeldell founded L Style G Style, a media company with the mission of telling stories of the LGBT community to break down barriers, open hearts and change attitudes.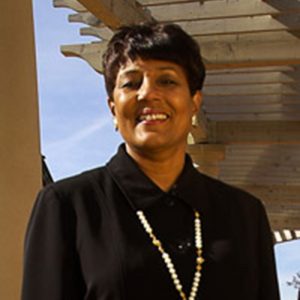 Vivian Malone Jones was The University of Alabama's first African American graduate. In 1963, she and James Hood arrived on campus with the intention to enroll. Waiting for them and blocking the entrance to Foster Auditorium was Governor George Wallace. President John F. Kennedy eventually forced Wallace to permit their entry to the University. Malone was accepted as a junior and graduated in 1965 with a bachelor's degree in business management. She later worked at the U.S. Department of Justice, the U.S. Veterans Administration and the U.S. Environmental Protection Agency, and she became executive director of the Voter Education Project. In 2000, The University of Alabama bestowed on her an honorary Doctor of Humane Letters.
Dianne Kirksey Floyd enrolled at Alabama in 1967 majoring in theatre. While at the Capstone, Kirksey Floyd founded the African American Association, now known as the Black Student Union. In 1969, Kirksey Floyd became the first African American member of the homecoming court. In 2003, Kirksey Floyd was named as one of UA's Pioneers for Opening Doors, and the Black Student Union celebrated its 50th anniversary on campus in 2018.
Read more stories about Women's History Month at The University of Alabama.
The University of Alabama, part of The University of Alabama System, is the state's flagship university. UA shapes a better world through its teaching, research and service. With a global reputation for excellence, UA provides an inclusive, forward-thinking environment and nearly 200 degree programs on a beautiful, student-centered campus. A leader in cutting-edge research, UA advances discovery, creative inquiry and knowledge through more than 30 research centers. As the state's largest higher education institution, UA drives economic growth in Alabama and beyond.