The University of Alabama has a long, proud history of cultivating women artists, writers, actors and more. These are just a few of the many women of the arts who got their start at UA.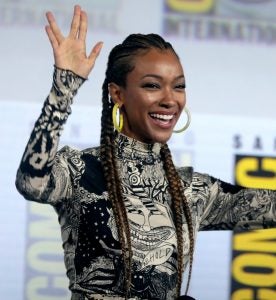 Best known for her role as Sasha Williams in the television hit show "The Walking Dead," Sonequa Martin-Green graduated from The University of Alabama in 2007 with a bachelor's degree in theatre. In 2016, she was awarded a role as a lead actress in the television series "Star Trek: The Discovery," making her the first African American woman to lead the cast of a Star Trek ensemble.
Harper Lee was an American novelist widely known for her 1960 novel "To Kill a Mockingbird." The novel won the 1961 Pulitzer Prize and has become a classic of modern American literature. In 2007, Lee was awarded the Presidential Medal of Freedom for her contribution to literature. She was also known for assisting her close friend Truman Capote in his research for the book "In Cold Blood." Lee studied law at UA for several years and served as editor of the campus newspaper. In 1990, Lee received an honorary doctorate from the University's College of Arts and Sciences.
Alabama native Joy Denver Spears graduated from UA in 2011 with a bachelor's degree in dance. She got her start as a professional dancer in 2006 as one of the top 20 contestants on the FOX TV show "So You Think You Can Dance." Since then, she has performed with Lady Gaga, Britney Spears, Christina Aguilera, Pink, Paula Abdul, Pharrell, Luke Bryan, Dierks Bentley, Kenny Chesney, Brad Paisley and Jennifer Nettles. She has also done commercial work for Ford, Nike, Macy's, Skechers, Volkswagen and MAC Cosmetics. Her film credits include "Passengers" and "State of Play."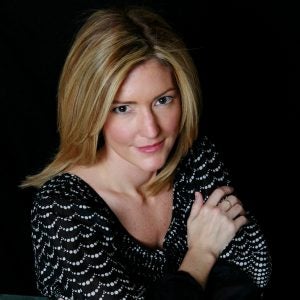 Kathryn Stockett is best known for her 2009 debut novel, "The Help," which spent more than 100 weeks on the New York Times' bestseller list. She worked in magazine publishing in New York before publishing her novel, which took her five years to complete. The book was rejected by 60 literary agents before its successful launch and is now published in 42 languages. She graduated from The University of Alabama with a degree in English and creative writing.
Author Ann Wood Waldron initially focused on writing for children and young adults. She turned her work to biographies of authors from the South, and eventually shifted to writing murder mysteries. She earned a degree in journalism from UA and was editor of The Crimson White. Waldron's biography of Eudora Welty was recognized by The New York Times as a 1993 Notable Book of the Year. The Birmingham native died in 2010.
Sela Ward is a television and film actress from Meridian, Mississippi. She was also UA's homecoming queen, a Crimson Tide cheerleader and a member of Chi Omega sorority. She double majored in fine art and advertising before finding success as a model and actress. She has won numerous awards, including Emmy, Golden Globe and Screen Actors Guild awards, for her work in television. Her most prominent TV roles were in "Once and Again," "Sisters" and "CSI: New York." She has acted in 19 movies, including "The Fugitive," "Double Jeopardy" and "Gone Girl."
Read more stories about Women's History Month at The University of Alabama.