Three University of Alabama students have received the Critical Language Scholarship to study overseas during summer 2021.
The Critical Language Scholarship, or CLS program, is part of a U.S. State Department effort to expand the number of Americans studying and mastering critical foreign languages. CLS scholars gain critical language and cultural skills that enable them to contribute to U.S. economic competitiveness and national security.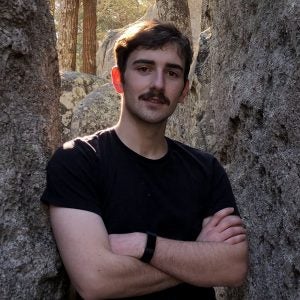 Jackson Burns, a political science major from Sand Rock, Alabama, will study Mandarin in an online program based in Dalian, China. Burns, who is minoring in global and cultural perspectives, is an Honors College student and recipient of an Education Abroad grant. He was previously an English language partner in Ansan, Korea, in summer 2019, studied abroad in Chengdu, China, in spring 2020 and studied abroad in Seoul, Korea, in spring 2021. Burns plans to continue furthering his education and work in diplomacy or law one day.
Ann Williams, an international relations major from Montgomery, Alabama, will study Mandarin at Shaanxi Normal University in Xi'an, China, through a virtual program. Williams, who is minoring in Chinese and women's studies, is in the accelerated master's program in public administration and is part of the Blount Scholars Program. Previously, she participated in the National Security Language Initiative for Youth, or NISL-Y, program in 2015 in Xiamen, China, interned with the U.S. State Department last year, and just wrapped up a job as under-secretary-general at the National High School Model United Nations, the biggest Model UN conference in the world, aiding in the success of its first virtual format. She hopes to gain fluency in Mandarin and work as a foreign service officer or with a human rights nonprofit.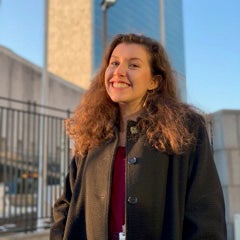 Samuel Watson, a computer science major with a concentration in cybersecurity from Hazel Green, Alabama, will study Korean at Chonnam National University in Gwangju, South Korea. Watson, who is minoring in Korean, is also a recipient of the Coca-Cola First Generation Scholarship, the Benjamin A. Gilman International Scholarship and the Boren Scholarship, through which he spent seven months studying at Yonsei University in Seoul, South Korea, in 2017. In addition, he served as a college-level English instructor at Ansan University in Ansan, South Korea, in 2019, and is currently participating in a software engineering co-op at ADTRAN. Watson plans to further develop his Korean proficiency, and upon graduation from UA, he hopes to secure a cybersecurity position within the U.S. government.
In addition, two UA students were chosen as alternates. Elena Guerra, from Littleton, Colorado, is an alternate to study Russian, and Quinn Lee, from Montgomery, Alabama, is an alternate to study Mandarin.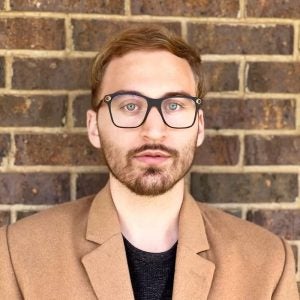 The CLS program provides scholarships to U.S. undergraduate and graduate students to spend eight to 10 weeks overseas studying one of 14 critical languages, including Arabic, Azerbaijani, Bangla, Chinese, Hindi, Indonesian, Japanese, Korean, Persian, Portuguese, Punjabi, Russian, Swahili, Turkish or Urdu.
The program includes intensive language instruction and structured cultural enrichment experiences designed to promote rapid language gains. CLS scholars are expected to continue their language study beyond the scholarship and apply their critical language skills in their future careers.
Students interested in Critical Language Scholarships, Boren Scholarships or Fulbright Awards may contact the Capstone International Center at cic@ua.edu for more information.