The University of Alabama Board of Trustees has named Dr. David L. Albright a Distinguished Research Professor.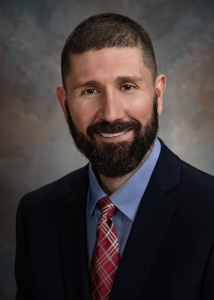 This title recognizes UA faculty who have achieved international accomplishments in their fields and who have been given extensive peer recognition for their scholarly contributions and noteworthy academic service. Fewer than 10 faculty members in the University's history have been honored with the appointment.
Albright currently holds the Hill Crest Foundation Endowed Chair in Mental Health Research in the UA School of Social Work. He directs the Office for Military Families and Veterans and is the principal investigator for the VitAL initiative.
Albright is internationally recognized as a prolific and eminent scholar regarding military social work, and as a thought leader in the area of veteran health and well-being. He is a leader in engaging and building healthier communities.
Albright said he is humbled to receive the recognition and remains committed to the mission of the profession to enhance human well-being and help meet the basic needs of all people.
Recently named an American Academy of Social Work and Social Welfare fellow, Albright said his selection highlights the impact of the School of Social Work's community-engaged research and outreach across Alabama and beyond, particularly in areas like behavioral health, rural health, stopping family violence and social justice, among others.
"Our research contributions extend beyond the academy and impact the economy, industry and business, public policy and society," Albright said.
This article originally appeared on the School of Social Work's website.