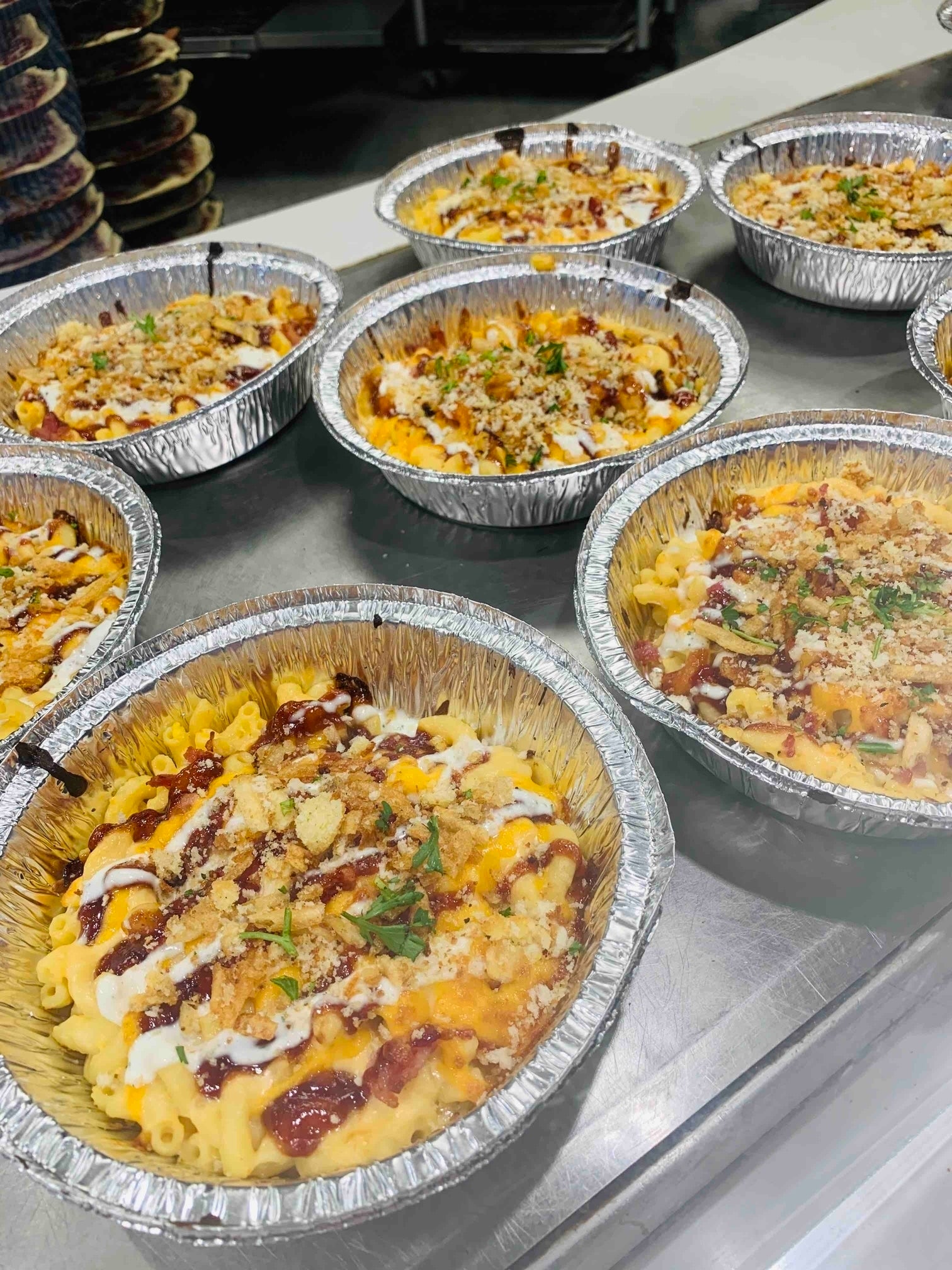 Good food is in the mouth — and stomach — of the beholder.
Is that how that saying goes?
Regardless, it's true. Everyone has their own opinion of what are good eats.
So what culinary treasures are the campus go-to's for University of Alabama students?
Kristina Patridge, director of University Dining Services, said the answer depends on the food venue: dining hall, retail restaurant or food truck.
"In the dining halls, the most popular food item is chicken tenders, then the salad bar," Patridge said. "Of course, pizza is right up there. Students often request macaroni and cheese, so at Lakeside Dining, we did two homemade macaroni and cheese specials last year and they were extremely popular.
"The associates would put the mac and cheese in an individual container and students would pick the toppings they wanted such as ham and other meats, different cheeses, vegetables and other toppings. Then the container would run through the pizza oven."
George Todd, a sophomore from Memphis, Tennessee, majoring in pre-med accounting, and Te'yanna Byrd-Evans, a sophomore from Huntsville, Alabama, majoring in communications, both agree that mac and cheese is a must-have.
They didn't catch the "max and cheese" specials at Lakeside last year, but they regularly eat their fill of the gooey gold at the Cheese Louise food truck.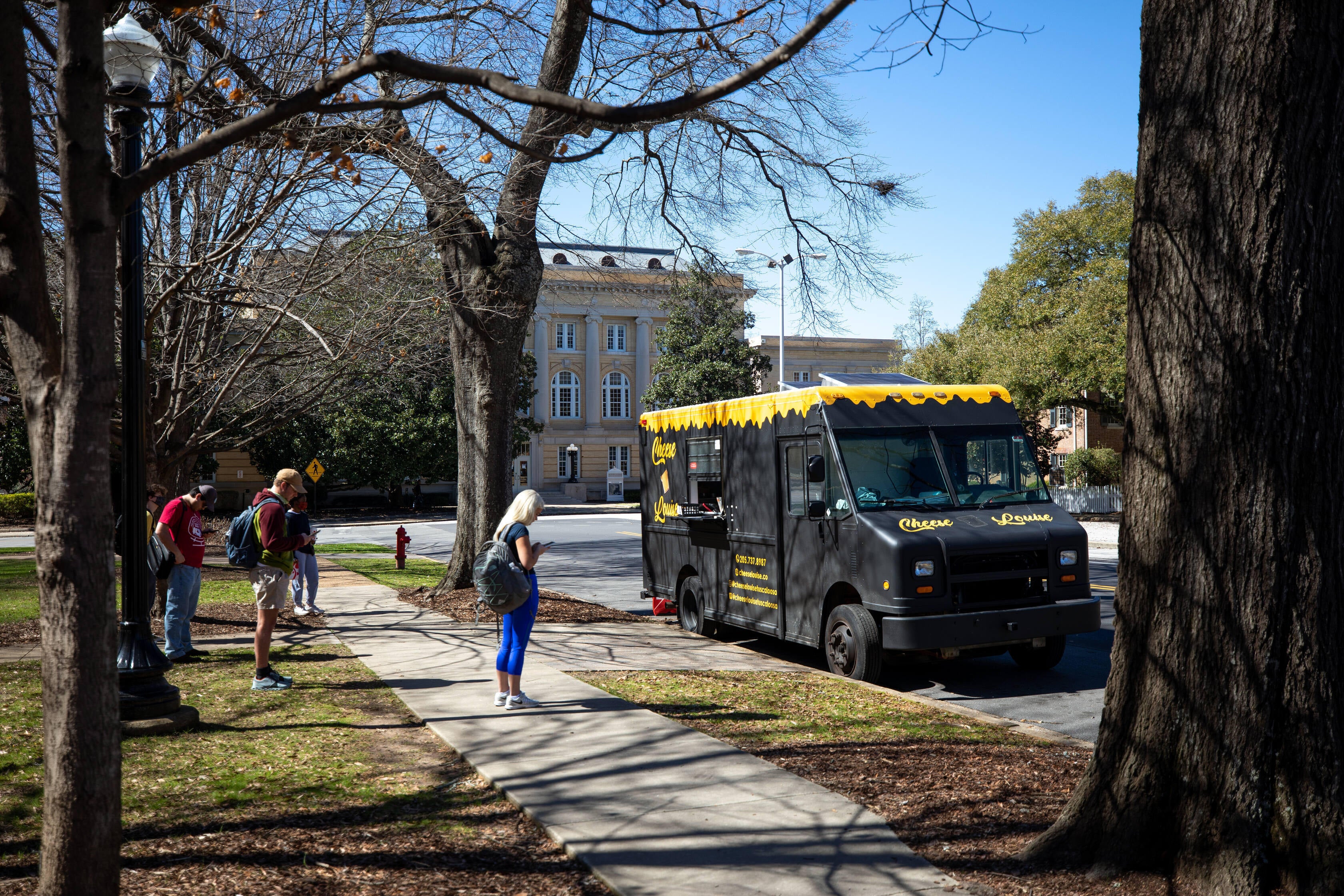 "Mac and cheese is my favorite and the macdaddy grilled cheese sandwich at Cheese Louise is made of mac and cheese," Todd said. "Nothing better than that."
Byrd-Evans said Chick-fil-A used to be her favorite until she tried Cheese Louise.
"My favorite new spot is Cheese Louise because of the macdaddy. It's really good."
Though some students prefer cheese over chicken, Chick-fil-A in the Ferguson Center is still king when it comes to popularity by sales volume at on-campus retail restaurants, Patridge said. It's followed closely by Starbucks on Paul W. Bryant Drive and Panda Express in the Ferg.
Mobile native Hans Rai, a sophomore pre-med psychology major, and Taelar Yost, a senior from Atlanta majoring in pre-law criminal justice, said nothing on campus tops Chick-fil-A.
"Chick-fil-A is my favorite because I grew up eating it and am used to it," Rai said.
Yost said she loves being able to use her Dining Dollars at Chick-fil-A. Other than that, she said, "You can never go wrong with Chick-fil-A."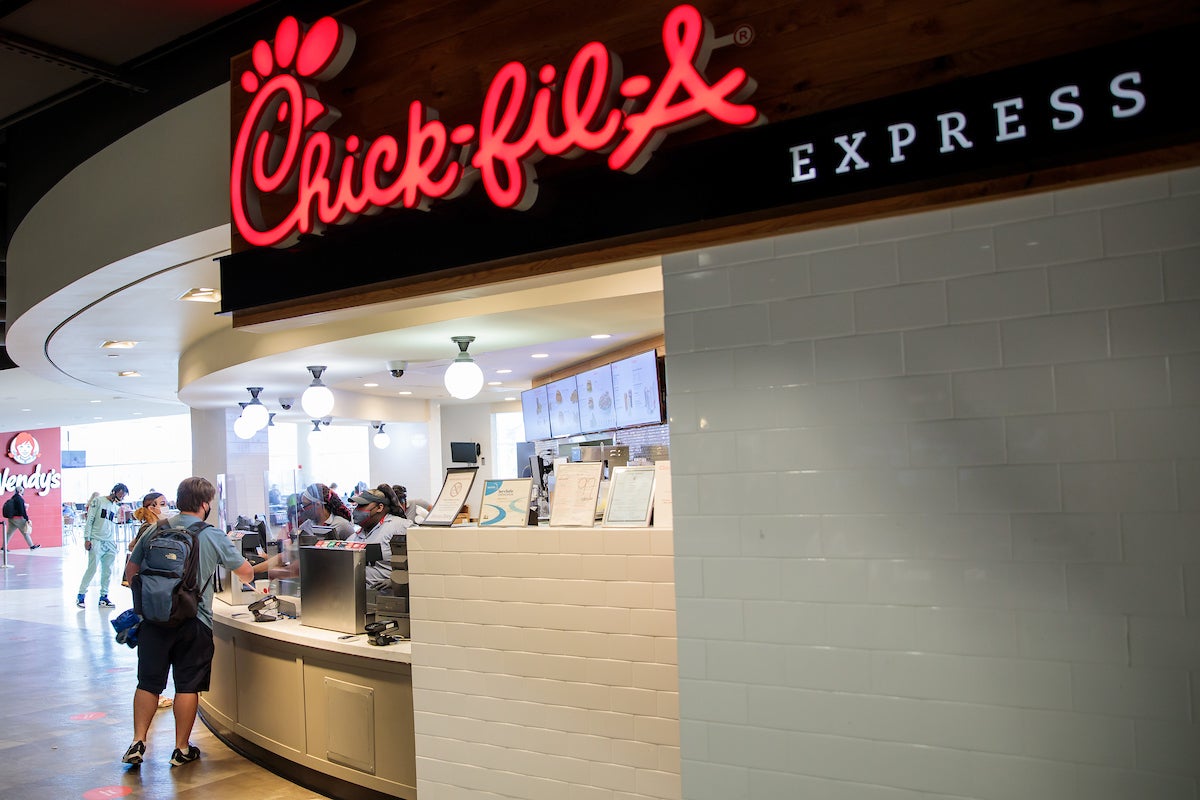 "It's always going to be good. My favorite item is the 12-count chicken nuggets and fries. Yeah, it's a lot of food, but go big or go home."
Students' favorite campus eatery honorable mentions are the Blenz Bowls food truck and Raising Cane's on McCorvey Drive.
"I get a different smoothie bowl from Blenz Bowls twice a week," said Sami Swistak, a sophomore from Rochester, New York, majoring in accounting. "All of them are good. When I'm walking to class it's quick, easy and healthy."
Justin Mason, a sophomore from Boynton Beach, Florida, majoring in computer science, said even though Raising Cane's only sells chicken fingers, they do them right.
"Raising Cane's just tastes better than everything else. It's a different flavor for me. I like it with the honey mustard."
Contact
Jamon Smith, strategic communications, jamon.smith@ua.edu
The University of Alabama, part of The University of Alabama System, is the state's flagship university. UA shapes a better world through its teaching, research and service. With a global reputation for excellence, UA provides an inclusive, forward-thinking environment and nearly 200 degree programs on a beautiful, student-centered campus. A leader in cutting-edge research, UA advances discovery, creative inquiry and knowledge through more than 30 research centers. As the state's largest higher education institution, UA drives economic growth in Alabama and beyond.