In honor of Black History Month, The University of Alabama proudly celebrates the Black students, alumni, faculty and staff who have shaped UA's history and legacy through their extraordinary contributions and accomplishments.
These extraordinary Black women were pioneers at UA. Their impact on campus and beyond continues.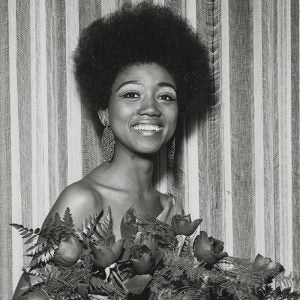 Dianne Kirksey Floyd enrolled at the University in 1967 majoring in theatre. While at the Capstone, she founded the African American Association, now known as the Black Student Union. In 1969, Kirksey Floyd became the first Black member of the homecoming court. In 2003, she was named one of UA's Pioneers for Opening Doors.
Read The Crimson White's tribute to Kirksey Floyd, who passed away in September 2020.
Active in residence life and campus leadership, Terry Points-Boney became the University's first African American homecoming queen in 1973. She is now a regional sales representative in Dallas.
Dr. Renee Horton received a doctorate in material sciences with a concentration in physics in 2011, becoming the first African American to graduate from UA in this area. She currently serves as the space launch system quality engineer in the NASA Residential Management Office at Michoud Assembly Facility in New Orleans. Horton is also the founder of Unapologetically Being, Incorporated, an advocacy and mentoring organization to help others find the intersection between their talents and their passions.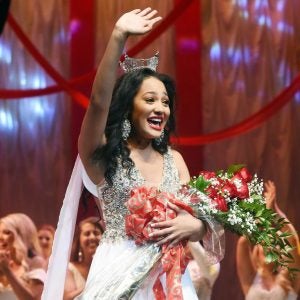 Learn more about Horton on her website.
Tiara Pennington was the first Black student to win Miss University of Alabama. She went on to win the title of Miss Alabama while representing the University. Pennington was also named the youngest-ever ambassador for the National Psoriasis Foundation, a cause she championed as Miss UA and as Miss Alabama. Pennington represented Alabama at the Miss America Pageant in December 2019, where she was named a top-seven semi-finalist.
Read more about Pennington's historic win in The Crimson White.
Discover more stories, events and resources for UA's Black History Month 2021 celebration.
The University of Alabama, part of The University of Alabama System, is the state's flagship university. UA shapes a better world through its teaching, research and service. With a global reputation for excellence, UA provides an inclusive, forward-thinking environment and nearly 200 degree programs on a beautiful, student-centered campus. A leader in cutting-edge research, UA advances discovery, creative inquiry and knowledge through more than 30 research centers. As the state's largest higher education institution, UA drives economic growth in Alabama and beyond.