While 2020 brought many unexpected challenges and changes, the year also marked several noteworthy achievements and milestones for the University, like new records for fundraising and external funding for research.
Throughout it all, the UA News Center has been a consistent, go-to source for community members to get news related to COVID-19 as well as stories about remarkable faculty, staff, students and research.
Here are the 10 most popular News Center stories from 2020.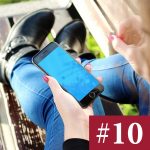 No. 10: New Hotline Provides COVID-19 Information to UA Community
In July, the College of Community Health sprang into action to meet the needs of UA's community members by creating a hotline to provide up-to-date information and answers to frequently asked questions regarding UA's plans and protocols concerning the virus. The hotline number is 205-348-CV19 (205-348-2819).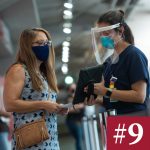 No. 9: COVID-19 Sentinel Testing Begins After Labor Day
UA initiated sentinel testing for students, faculty and staff as part of its return to full campus operations plan. Randomly selected participants were tested for COVID-19 to provide a snapshot of infection on campus, which enabled UA to promptly respond to any increases in infection rates to prevent the spread of the virus.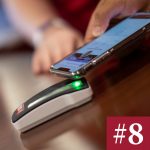 No. 8: UA Shifts to ACT Cards on Mobile Phone
In early summer, UA transitioned ACT Cards from physical to digital. All 8,000 incoming students as well as faculty and staff were able to download the digital ACT Card to their iPhones and Android devices. Existing physical ACT Cards still function but will be replaced with digital cards if lost. The digital ACT Cards are more secure and convenient.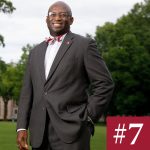 No. 7: UA Names Myron Pope Vice President for Student Life
Dr. Myron L. Pope, an Alabama native and former Crimson Tide player, returned to his alma mater in May to lead Student Life. Pope brought 14 years' experience in student affairs and enrollment management from the University of Central Oklahoma. Pope earned a Bachelor of Arts in history and a Master of Arts and Doctor of Education in higher education administration from the Capstone.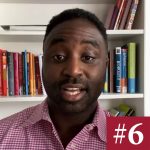 No. 6: Video: Faculty Welcome Students to Online Classes
When the spring semester was turned upside down and students prepared to return to their courses fully online, UA faculty took time to create and send videos featuring words of encouragement to students, reminding them that the campus community is #StillTideTogether. Their messages were compiled into one heartfelt video.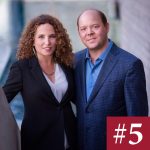 No. 5: Birmingham Couple Makes Transformational Gift to UA 
Thanks to a $20 million comprehensive gift to the Culverhouse College of Business and intercollegiate athletics from C.T. and Kelley Fitzpatrick, the University established the C.T. and Kelley Fitzpatrick Center for Value Investing. The gift brought the Fitzpatricks' total giving to $24 million, making them the largest cash donors in University history.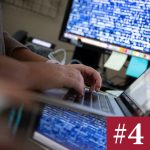 No. 4: UA Graduate School Temporarily Waives Test Score Requirements
To better accommodate graduate school applicants during the pandemic, UA temporarily waived most language and admission test scores, including the GRE, GMAT, MAT and MCAT, for the summer and fall 2020 semesters as well as the spring 2021 semester. The change affected both on-campus and online graduate students.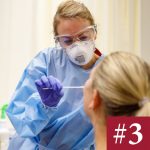 No. 3: UA to Offer Free Exit Testing to Students
Throughout November and early December, UA offered free COVID-19 exit testing to students leaving campus for Thanksgiving and winter breaks. The rapid antigen tests provided on campus gave quick results, allowing students to meet requirements for certain airlines and know their status before seeing loved ones.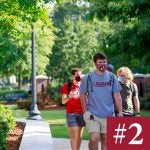 No. 2: UA Releases Evolving Plan for Return to Full Operations
Prior to the beginning of the fall semester, UA unveiled its return to full campus operations plan, which was governed by the UA System Comprehensive Health and Safety Plan released earlier. The plan detailed how the University would resume its fundamental mission of teaching, research and service through a careful and measured reopening.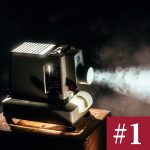 No. 1: Torture Prevalent, Effective in Popular Movies, Study Finds
Eye-opening research conducted by Dr. Erin M. Kearns, assistant professor of criminology and criminal justice, found that the majority of popular films, including those marketed to children, have torture scenes. The depictions in high-earning films could have implications for how the public perceives the usefulness and effectiveness of torture.
The University of Alabama, the state's oldest and largest public institution of higher education, is a student-centered research university that draws the best and brightest to an academic community committed to providing a premier undergraduate and graduate education. UA is dedicated to achieving excellence in scholarship, collaboration and intellectual engagement; providing public outreach and service to the state of Alabama and the nation; and nurturing a campus environment that fosters collegiality, respect and inclusivity.