Many Americans look to the beginning of a new year as a point to jumpstart their diet and fitness routines to achieve better overall health. But given the COVID-19 pandemic and the health and safety guidelines that come with it, those wanting to continue their yearly health resolutions will need to adapt and become innovative in their approach.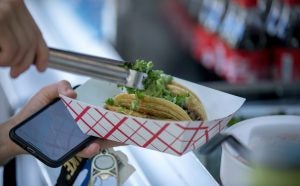 Sheena Gregg, a registered dietitian nutritionist with UA's department of health promotion and wellness within the UA Student Health Center and Pharmacy, recently discussed how the pandemic is affecting the way we look at our normal health routines and provided guidance on how you can be creative in meeting your health goals.
Overall, how has the COVID-19 pandemic affected the physical health of Americans as it relates to diet, exercise and other health routines?
The circumstances of the pandemic have challenged Americans in many ways when it comes to overall health and health routines. Stay-at-home orders at the beginning of the pandemic limited ability to continue physical activity routines that took place in gyms or other facilities.
In addition, food choices have varied among Americans due to possible lack of food from changes in income or changes in quality of food intake due to eating out of stress.
What advice do you have for those looking to get back on track with a healthy diet as the new year approaches?
For those interested in eating healthier in the new year, I always advise thinking about what you can add to your diet versus what you need to limit. This creates a positive mindset that challenges us to add more to our regular routines, such as drinking more water or eating more fruits and vegetables.
When we have a mindset of what we need to limit, such as eating fewer sweets, we get in a deprivation mindset that could lead to eventual binging on these foods.
Individuals are much more successful in the long-term if they have a positive mindset that focuses on adding healthful foods to their current intake versus focusing on everything they "should" limit.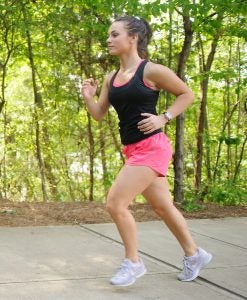 What are some tips and tools people can use to start a fitness routine at home or in a park if they are still apprehensive about going to a gym?
Exercise at home has become very popular during the pandemic. Thankfully there are plenty of online resources that provide video workouts, whether it's a free workout on YouTube or various apps or programs that have workout videos utilizing everyday items in your home. Many of these apps have trial versions for consumers to test out before committing to a subscription service.
I also encourage my patients to seek outdoor venues for walking or other activities. Being outside can boost mental health and stress relief with exposure to fresh air and being in a different environment other than their home. It also allows them to practice appropriate social distancing with a workout partner for accountability and an added social component to their exercise.
What advice have you shared with your clients to promote a healthy lifestyle during this trying time?
I have encouraged my clients to assess their current situation to determine what types of health goals are most appropriate and achievable during this time. As a society, we've been long exposed to the messaging of "go big or go home" when it comes to making health changes, but the reality is small goals can yield big and long-lasting results.
Goals like these might include challenging someone to start drinking more water, ordering more grilled items if they've primarily been eating fried foods or getting into a walking routine. The main goal is to focus on a goal that would be sustainable, enjoyable and practical.
What would you say to people who might get discouraged or feel unmotivated to kickstart healthy routines?
My patients are the most encouraged about health goals that don't necessarily focus on weight loss. I often work with individuals that get their best motivation to focus on their health because they want to live longer for their family or want to be physically strong enough to do their job or simply want to set a good example for their children.
Finding an accountability partner can also help provide motivation so you're able to achieve your goals with a friend or family member and not feel isolated in your new endeavors.
The University of Alabama, the state's oldest and largest public institution of higher education, is a student-centered research university that draws the best and brightest to an academic community committed to providing a premier undergraduate and graduate education. UA is dedicated to achieving excellence in scholarship, collaboration and intellectual engagement; providing public outreach and service to the state of Alabama and the nation; and nurturing a campus environment that fosters collegiality, respect and inclusivity.