Elroy Johnson is an educator who hasn't forgotten where he came from.
The Dallas, Texas, native has served as a social studies teacher for the past nine years, but he always wanted to do more.
"I have a lot of passion for education and for media, and I found my passion at the intersection of both," said Johnson.
While pursing a master's degree in journalism at The University of Alabama through Bama By Distance, Johnson noticed the lack of exposure youth of color—particularly those from his family's hometown neighborhood of Oak Cliff in Dallas—have to STEM opportunities.
In his second year of the program, he received funding he applied for from the City of Dallas Office of Arts and Culture to create a documentary, "Building the Bridge." To create the film, he partnered with an organization called YES T.H.R.I.V.E. and followed the lives of three black teenagers from Oak Cliff as they pursued STEM opportunities and had candid conversations about what it means to be a young Black male in America.
The documentary won best student film at the DC Black Film Festival in Washington, D.C. in September.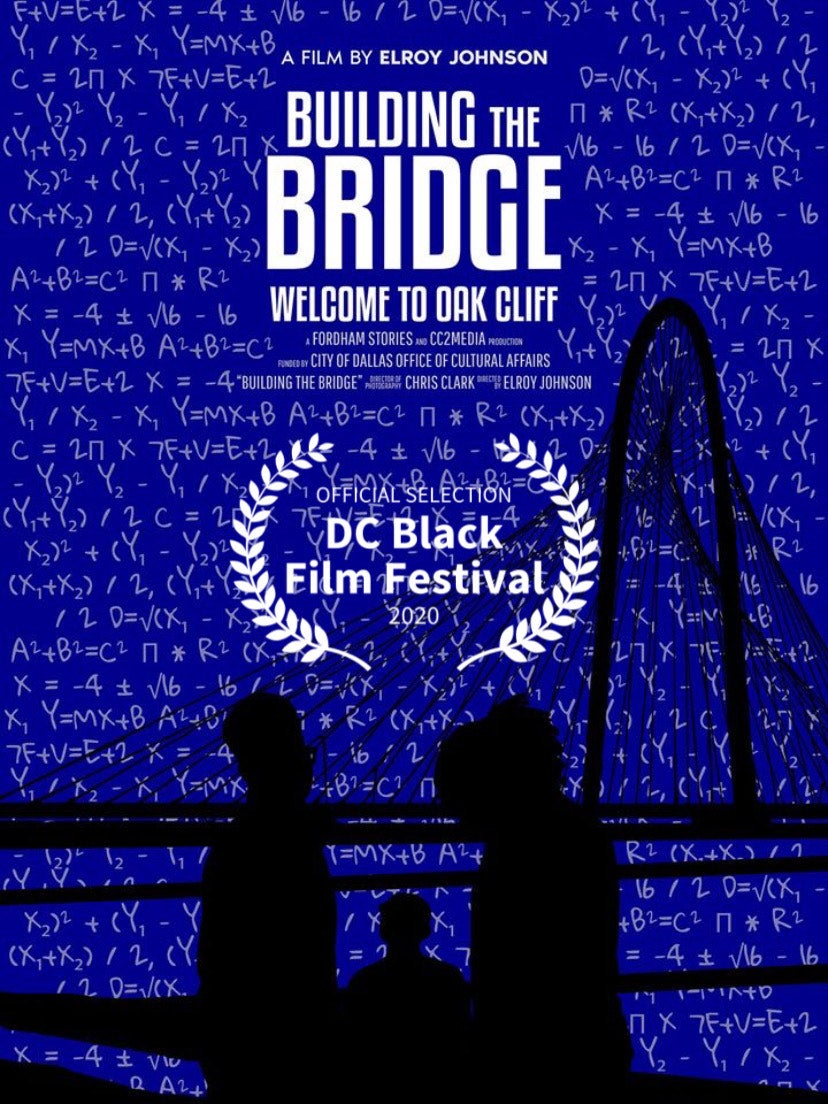 "It's a humbling experience to win and I hope to continue to have these conversations about educational equity," Johnson said.
Now that the film is complete, Johnson is conducting contract work with PBS on community engagement and education.
"I want to use my master's degree from UA to create media resources that can be applied in classrooms like how I interviewed someone about sharecropping in Louisiana and used that video to teach kids about sharecropping," he said.
He's also received a second grant from the City of Dallas that he's using to create another film, this time on food disparities and the lack of access to fresh, healthy food in impoverished Dallas communities. He starts filming in November.
Johnson is planning to complete his degree in the fall of 2021.
Contact
Jamon Smith, Strategic Communications, jamon.smith@ua.edu, 205/348-4956
The University of Alabama, part of The University of Alabama System, is the state's flagship university. UA shapes a better world through its teaching, research and service. With a global reputation for excellence, UA provides an inclusive, forward-thinking environment and nearly 200 degree programs on a beautiful, student-centered campus. A leader in cutting-edge research, UA advances discovery, creative inquiry and knowledge through more than 30 research centers. As the state's largest higher education institution, UA drives economic growth in Alabama and beyond.