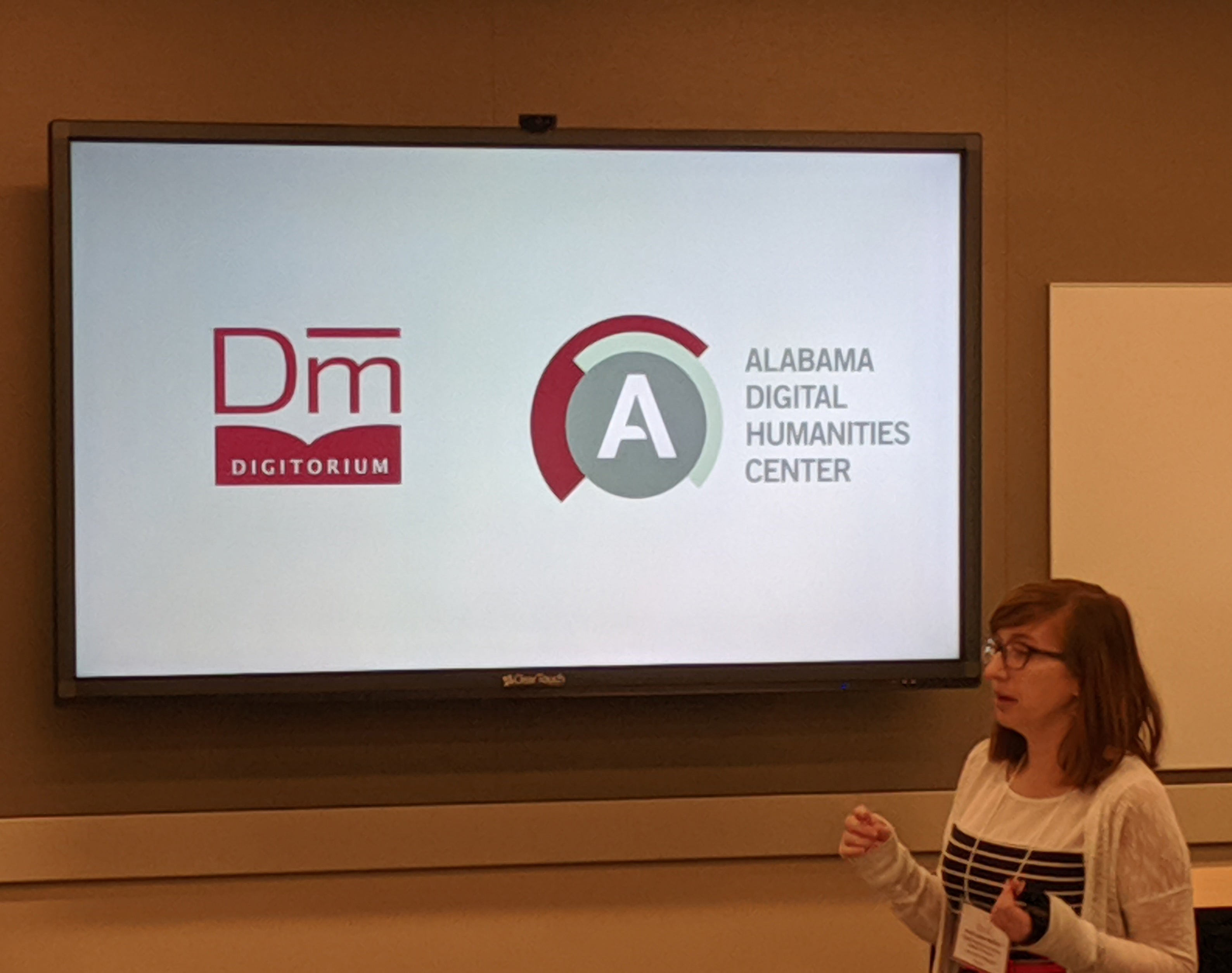 TUSCALOOSA, Ala. – University of Alabama Libraries and the Alabama Digital Humanities Center are hosting the sixth annual Digitorium conference on Oct. 1-3.
Digitorium encourages people who work on digital projects around the world to engage with other practitioners on digital research, methods and pedagogy, according UA Libraries. Though Digitorium was founded to showcase the field of digital humanities, it does not exclude other disciplines.
The three-day conference will be virtual this year and cost $25 per person. Registration is available online.
"While we have had virtual presenters previously, this year we will be all virtual," said Tom Wilson, associate dean for research and technology. "Digitorium brings together scholars and practitioners from around the globe to discuss digital methods and projects in research and pedagogy, debate strategies and develop and enhance skill sets.
"This year because there is no need to cover the costs of space and meals, we are able to offer a deeply discounted registration rate."
The main speakers this year are Dr. Lauren Klein, director of the digital humanities lab at Emory University, and Dr. Whitney Pow, a media historian and game designer at New York University.
The full list of programs for Digitorium 2020 is available on its website.
"With the shift to hybrid and virtual instruction in education, digital skills are more important than ever," said Dr. Anne Ladyem McDivitt, a digital humanities librarian with the Alabama Digital Humanities Center. "I'm really excited about the schedule for this year, and I think that now is a perfect time to expand the pedagogical and methodological toolkit to see what is possible through digital humanities."
Source
Michael Pearce, director of strategic engagement for UA Libraries, pearc007@ua.edu
Contact
Jamon Smith, Strategic Communications, jamon.smith@ua.edu, 205-348-4956
The University of Alabama, the state's oldest and largest public institution of higher education, is a student-centered research university that draws the best and brightest to an academic community committed to providing a premier undergraduate and graduate education. UA is dedicated to achieving excellence in scholarship, collaboration and intellectual engagement; providing public outreach and service to the state of Alabama and the nation; and nurturing a campus environment that fosters collegiality, respect and inclusivity.