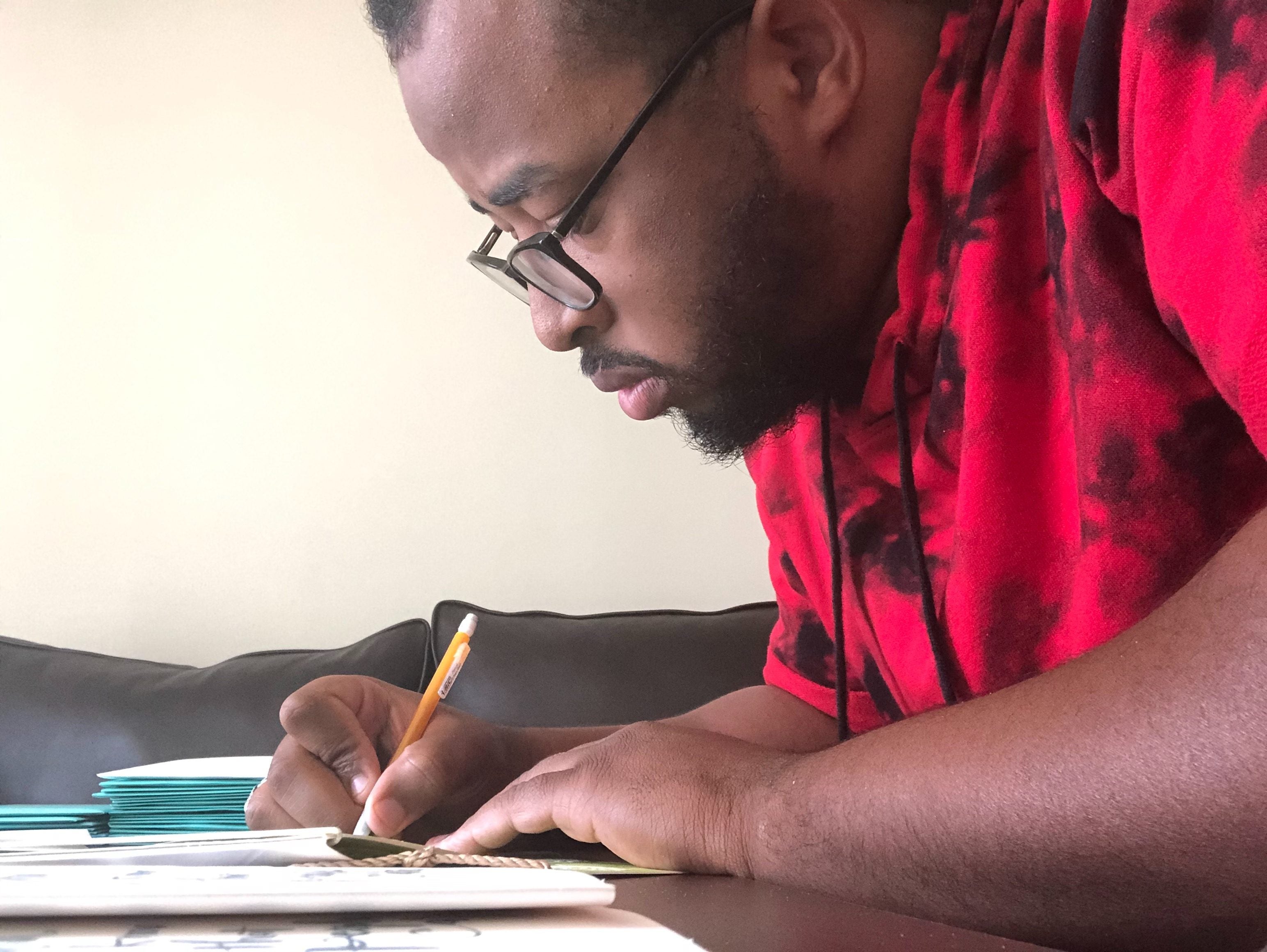 Just in time for National Grandparents Day, University of Alabama senior Demarcus Rudolph started a project creating greeting cards for senior citizens in nursing homes.
Rudolph, a 22-year-old Daphne native studying early childhood special education, said he started the project because nursing home residents can't see their loved ones in person due to the novel coronavirus, and he wanted to do something to lift their spirits..
"It feels good to know that we're putting smiles on people's faces, especially during a time where people are sad because of what's going on," he said.
The project, called "Putting A Smile In Nursing Homes," is a part of Rudolph's foundation, Mary's Dream, named for his grandmother who taught him to always give back to others. She died a decade ago.
"This is a way for me to remember her and continue the work that she did," he said. "She'd give the clothes off her back to someone if they needed it. She did it all voluntarily."
So far, Rudolph has written 102 greeting cards. They contain uplifting messages such as "I don't know how to tell you you're amazing" and "Thank you for shining as bright as you do and I hope you have a good day."
He's going to send 159 of them to Albertville Nursing Home. After that, he'll begin making cards to send to 10 to 20 additional nursing homes statewide and across the country, and is asking for recommendations.
In addition to nursing home suggestions, people can also help Rudolph by creating greeting cards themselves and sending them to him.
For more information, contact Rudolph at rdemarcus59@yahoo.com.