Updated Oct. 26, 2022
Your jack-o-lantern doesn't have to die when Halloween ends. Give it new life as part of your holiday fare.
Pumpkins make great inexpensive seasonal décor, but people who discard them the day after Halloween don't realize what they are throwing away, according to Dr. Mary Kay Meyer, retired faculty member of UA's College of Human Environmental Sciences.
Pumpkins are nutritious, and their nondescript flavor actually makes them a versatile base for many dishes.
"Pumpkins are high in vitamin C, and here at the start of cold and flu season, that's just what we need," said Meyer, who was a professor of nutrition and associate dean. "Pumpkins by themselves are bland and that lends them to a variety of uses. It's also why you see a lot of spices in pumpkin recipes."
Don't rush out to buy pumpkins too soon, Meyer said. Those for sale far ahead of Halloween have been picked for a while and handled in transport. Sitting outside in warm weather for weeks also speeds up decay.
When you do purchase one, look carefully. "You can't thump a pumpkin like you can a watermelon to tell how ripe it is; you can only go by outward appearance," Meyer said.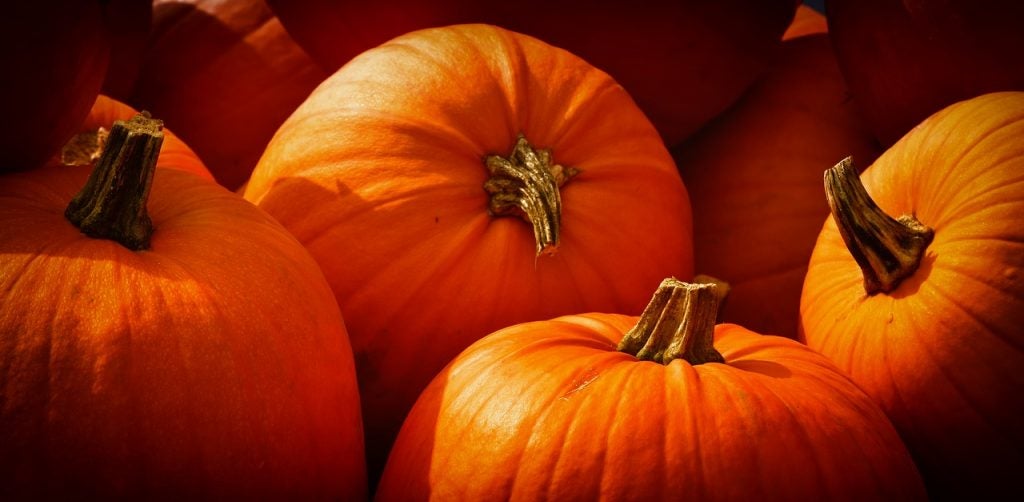 Meyer knows she will be cooking her jack-o-lantern and prepares it accordingly, removing the seeds for roasting later, then scraping it as clean as possible and lighting it with a small electric light rather than the traditional wax candle.
"Also, an electric light is safer than a wax candle if children are helping you," she said.
Those who like to paint rather than carve pumpkins can still cook them later, she said. Just use washable paints and clean the pumpkin thoroughly before cooking.
Meyer doesn't leave her jack-o-lantern out all night. As soon as trick-or-treaters have stopped coming by she brings it in, removes the racks from her oven, and bakes the whole thing on 300 to 350 degrees until it's soft.
"People are intimidated by the size of a large pumpkin, but baking will soften it before long. Then scrape or cut away the edible flesh. Compost the tough outer shell."
The baked pumpkin can be cooked down on the stove immediately or cut in chunks,  bagged and frozen for use all through the winter. The bagged pieces can be cooked down later or eaten with seasonings or balsamic dressing.
Cooking pumpkin on the stove removes the high water content. "Slow cook, uncovered, for a couple of hours. The fiber breaks down as it cooks. A food processor isn't necessary. I do use a hand mixer."
Meyer now has pumpkin for holiday pies, breads and soup, extending her jack-o-lantern's life far beyond Oct. 31.